A massive 72 per cent of accidental house fires involving people who lived alone, started in the kitchen. Follow our advice to make yourself safer.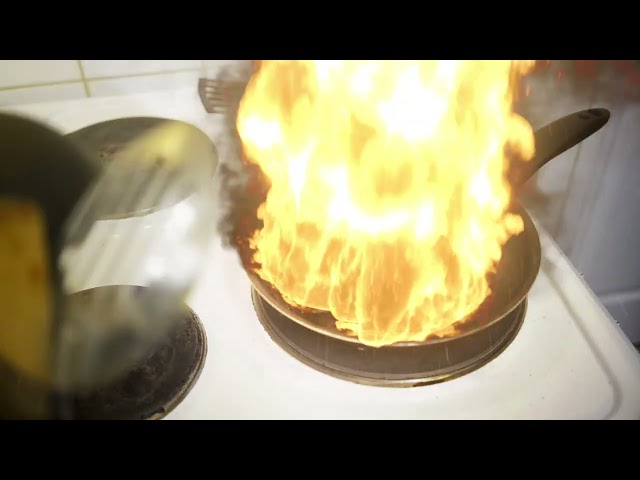 Those who live alone are nearly 4 times more likely to be seriously injured or die in a fire.
Check your risk in the kitchen and make cooking safely your new habit
It is easy to get distracted when cooking but we recommend that you look when you cook. Take any pans off the heat if you have to leave the room. If your pan does catch fire do not remove or attempt to extinguish it. Get out!
Setting a timer using your phone, egg timer or oven timer helps to keep track of your cooking. When you have finished cooking, double check that you have turned off the oven, hob or grill.
If the answer is yes, we recommend that you ditch the pan and use an electric fryer instead.
A build-up of fat and grease may catch fire. Clean your grill and oven regularly.
Getting a takeaway is safer and will reduce your risk of having a fire.
Use spark devices instead.
Take care as loose clothing can easily catch fire, particularly when using the hob.