Older people's fire safety
Help keep others safe and make sure their home is winter ready!
Older people are statistically proven to be more at risk of fire during the winter months and are more likely to succumb to ailments as a result of the colder weather.
Take a look at the below checklist and tick each of the bullet points off and make sure they stay well this winter.
Install smoke alarms for them on every floor of the home and make sure they are tested every week.
Make sure they have an escape route and keep it clear.
If they have a chip pan, replace it with a thermostat-controlled electric deep fat fryer.
Make sure all plug sockets are not overloaded.
If they smoke, make sure they use an ash tray.
Make sure the filter in the tumble dryer is cleaned regularly.
Ensure that portable heaters are kept away from curtains and furniture and are not use to dry clothes.
Make sure that electrical items are still safe to use by checking the Electrical Safety First website.
Make sure that the chimney is swept regularly.
Ensure that all candles are secured in a holder.
If you are concerned that a friend, relative or neighbour may have dementia please get in contact with our Contact Centre.
For carers and professionals who assist vulnerable members of Stoke-on-Trent and Staffordshire we run the Olive Branch project, a training programme designed to help those in need.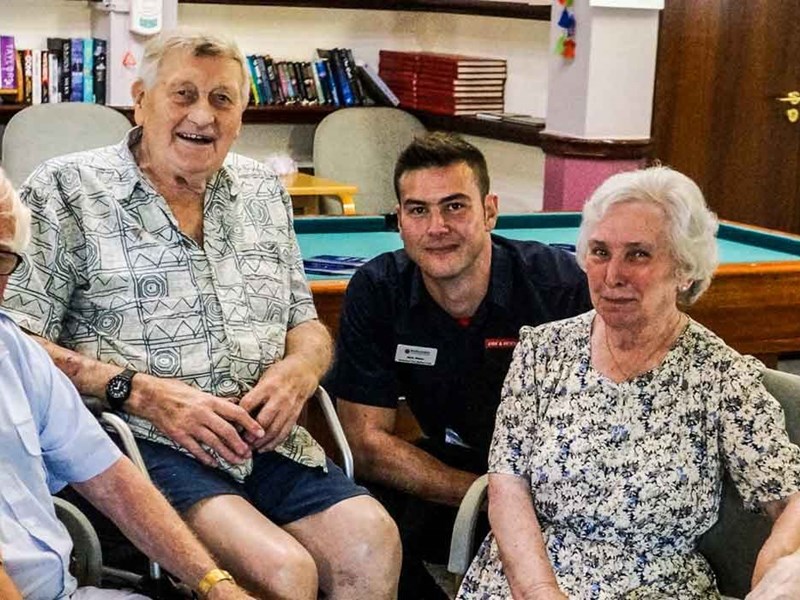 Protect Yourself this Winter with our 10 top tips
Store electric blankets in a flat or rolled up position and never use them at the same time as a hot water bottle.
Consider making your smoke alarm more visible by putting a brightly coloured sticker on it and keep mobility aids such as walking sticks close to hand.
Keep heaters away from curtains and furniture and never use them to dry clothes.
Remain in the kitchen at all times when preparing food.
Regularly clean your oven and toaster.
Test your smoke alarm every week.
Ensure that smoke alarms are fitted in a place that will be audible from the bedroom.
If you smoke use a heavy ash tray that will not tip over.
When using a tumble dryer clean the filter regularly to remove any fluff.
If you have an open fire use good quality fuel and ensure that the chimney is swept regularly.
There are several organisations that can offer help and advice. Take a look at the links below to find out more:
Age UK's Befriending Service try to combat loneliness for older people.
The Silver Line is a free confidential helpline providing information, friendship and advice to older people, open 24 hours a day, every day of the year.
Staffordshire County Council provides a range of support services to help older people to continue living independently in their own home. These include aids, adaptations and equipment, a meals delivery service and a range of home alarms.
Stoke on Trent City Council's Adult Social Care Department helps people who need extra support to live as independently as possible.
Staffordshire Connects is a directory designed to help Staffordshire residents find information on a range of organisations and services.
Building dementia friendly communities
Staffordshire Fire and Rescue Service is working to help Staffordshire to become a dementia friendly community.
A dementia-friendly community is a city, town or village where people with dementia are understood, respected and supported and confident they can contribute to community life.
Five things you need to know about dementia:
Dementia is not a natural part of the ageing process
Dementia is caused by diseases of the brain
It is not just about losing your memory
It's possible to live well with it
There is more to the person than the dementia
Download our Living with Dementia leaflet for more top tips.
Further information on dementia and how to become a Dementia Friend can be found on the Alzheimers website.