As a firefighter, you will help to create a safer Staffordshire.
Our firefighters support the most vulnerable across the county; helping to make sure they are safe in their homes, places of work and communities; engaging with young people and being their role model to encourage safer and healthier ways of living.
You will work with other blue light services to help and support those who require immediate attention in a safe and effective way.
Our firefighters come from all different backgrounds and have one thing in common – a passion to protect, serve and support our communities.
The role
There is much more to the role of firefighter than the common perception of racing to fires or road traffic collisions in a fire engine. We strongly believe that preventing fires and emergencies from happening is better and safer than cure. Today the job of a firefighter is more about community safety, education, partnership working, community engagement and helping businesses after a fire than it is about responding when things have gone wrong and this is what takes up most of a firefighters average working day. Firefighters are expected to uphold our Core Code of Ethics.
Here is a few examples of what firefighters do:
Engage and educate people of all ages  to help them to stay safe and well 
Save and preserve endangered life and provide treatment to casualties
Contribute to the fire, home and business  safety solutions to minimise danger to the community
Work as a team at operational emergency incidents
Protect the environment from the effects of hazardous materials
Recruitment Process
The firefighter recruitment process outlines the various stages of an application. A list of frequently asked questions are listed below that prospective candidates may find useful as well as video demonstrations of the job-related tests.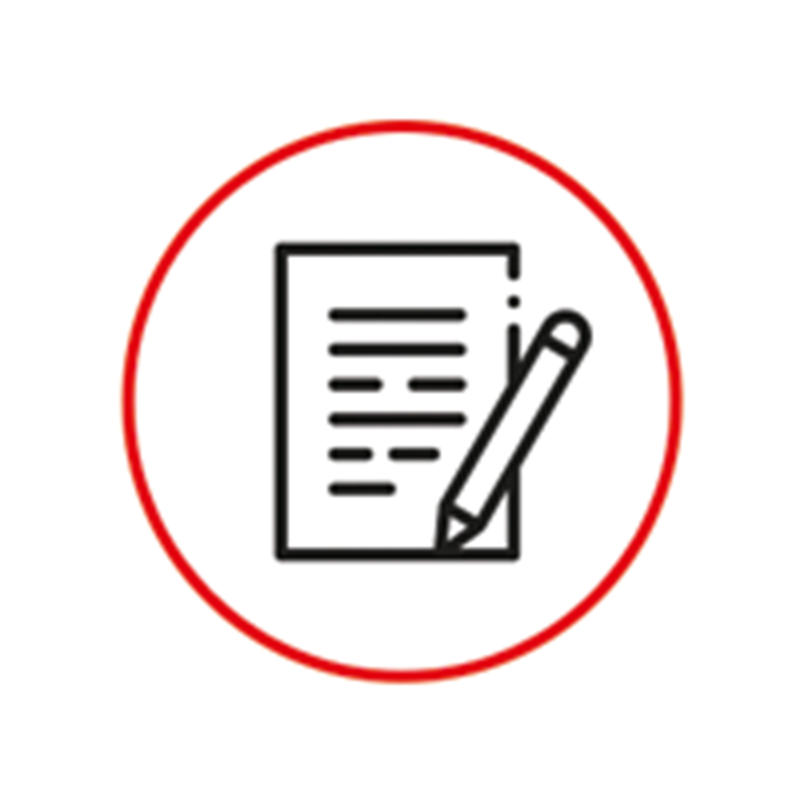 Stage 1
Application form
To assess whether you are likely to be suitable and eligible to progress. This includes an Equal Opportunities form for monitoring purposes only.
If you provide false information your application will be rejected.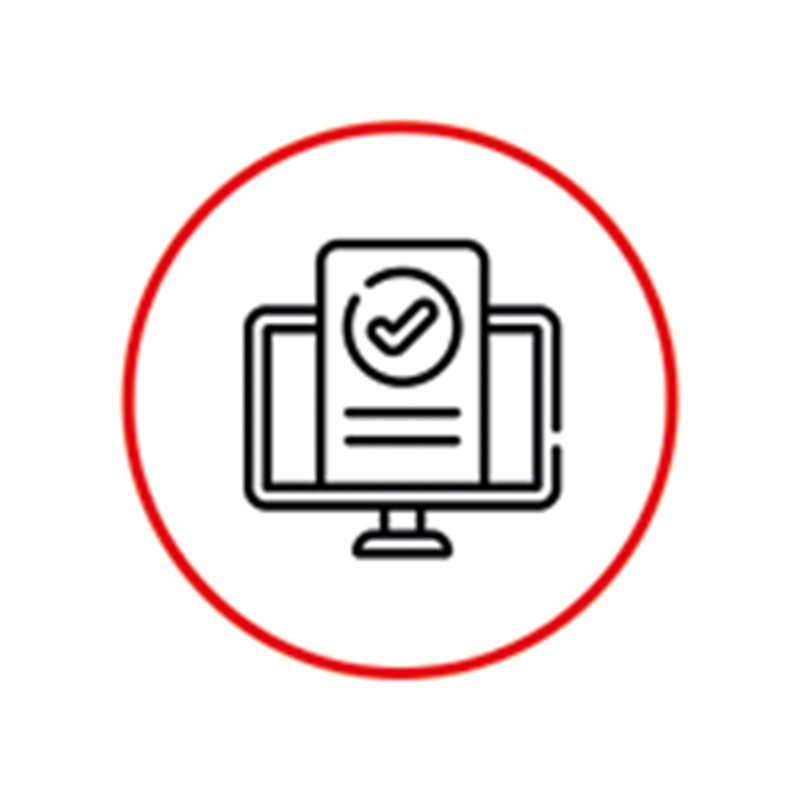 Stage 2
Online application
If successful at Stage 1, you will be sent online assessments by email for completion. These measure your suitability for the role based on personality characteristics and aptitude as well as assess your problem-solving ability.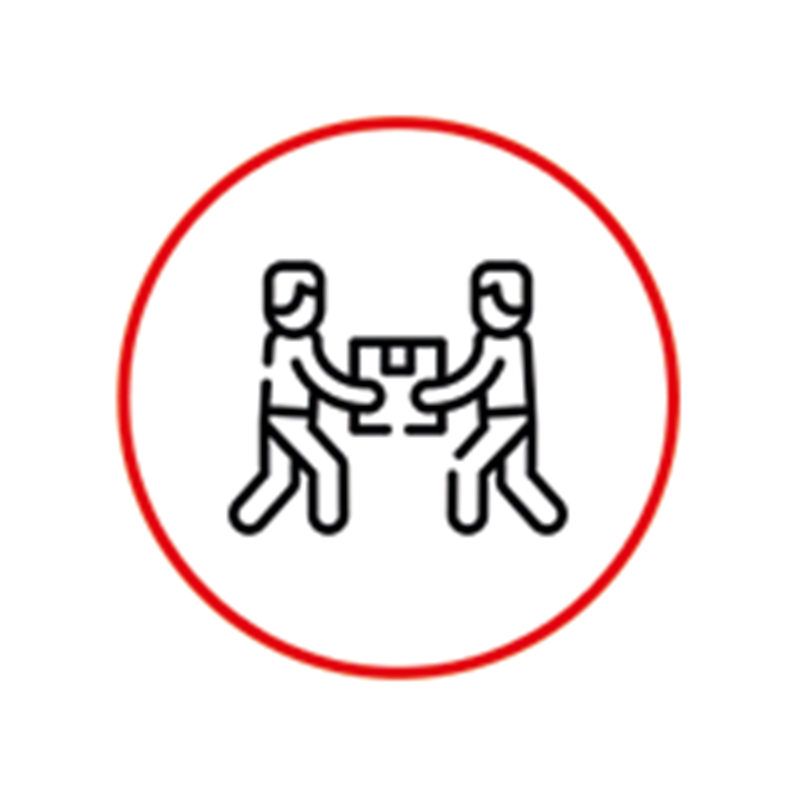 Stage 3
Job Related Assessments
These are exercises designed to measure your practical and physical ability such as ladder climbs, casualty evacuations and equipment carrying. Videos on each of these tests can be viewed below.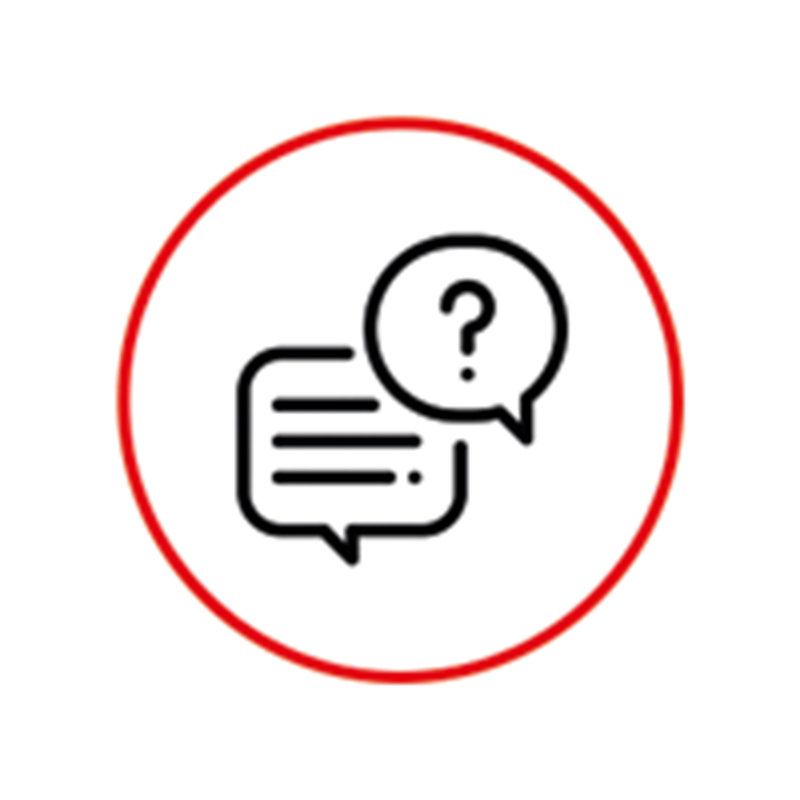 Stage 4
Assessment Centre
This will be approximately half a day and includes a Formal Interview and presentation as well as a group discussion with other candidates.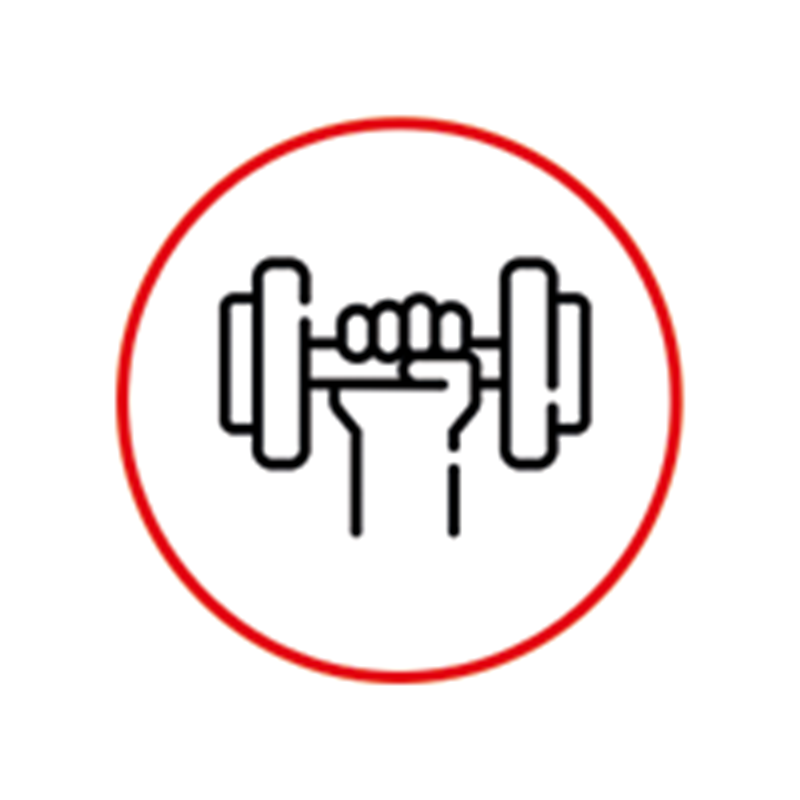 Stage 5
Fitness Assessment
This will be undertaken by the Service Fitness advisor and involves a treadmill test designed to measure your aerobic fitness.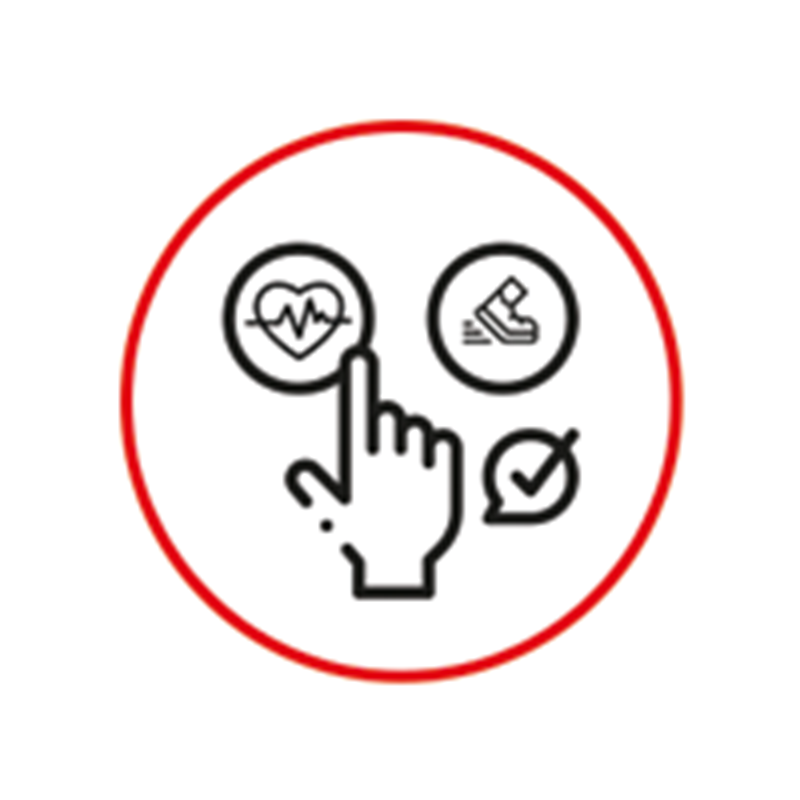 Stage 6
Pre Employment Checks
You will be invited to attend a health assessment at our Occupational Health Unit where you will be assessed by an Occupational Health Professional. This will include Height, Weight, Blood pressure, Eye test, Lung function, Hearing test.
References and checks
We require two references covering the last 3 years; one must be your current employer or education provider. One reference can be a character reference from someone who has known you for 2 years or more.
Your role will require a DBS Check and you will be expected to cooperate with the application process.
Job-related tests
As part of the recruitment process, there are a number of job-related tests that applicants are required to complete. Please see videos below courtesy of Leicestershire Fire and Rescue Service that show these tests in action.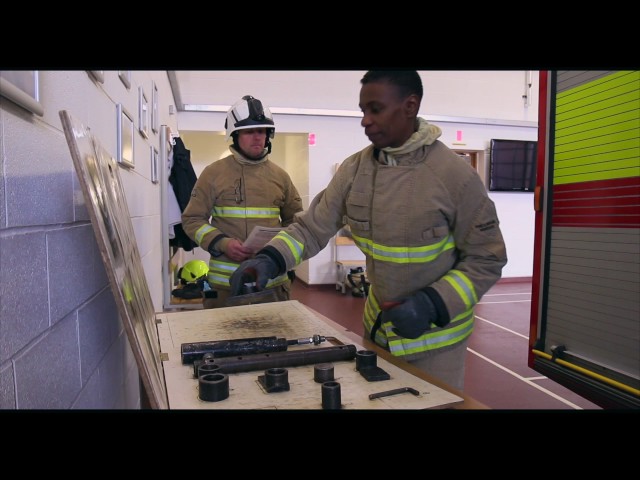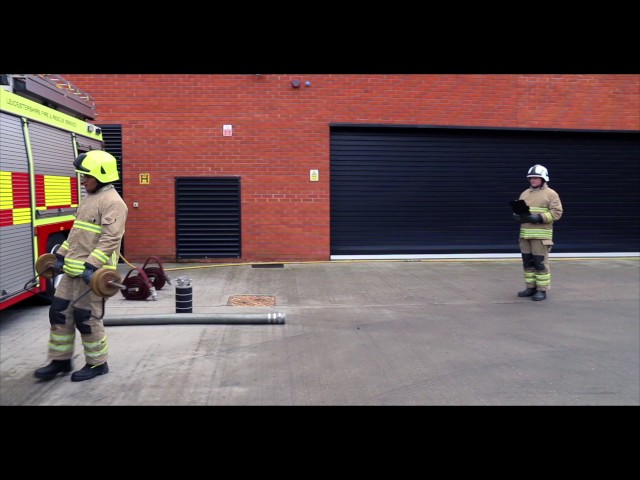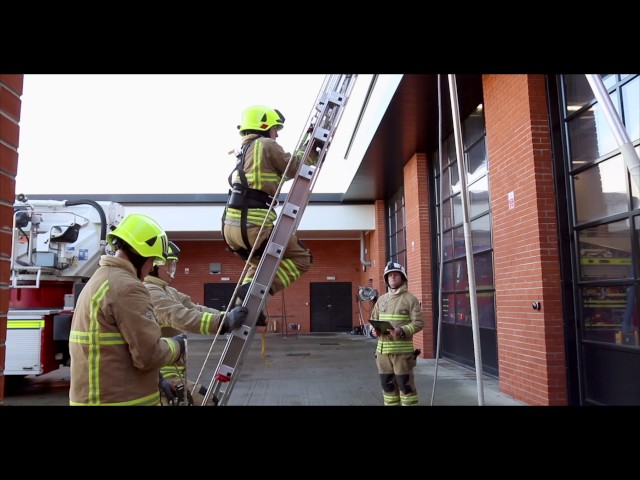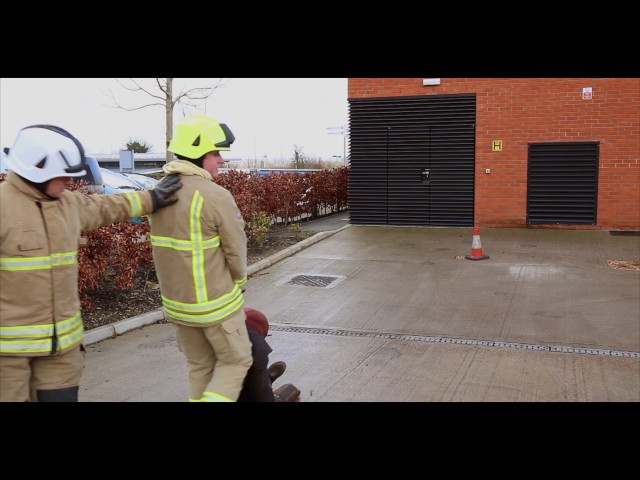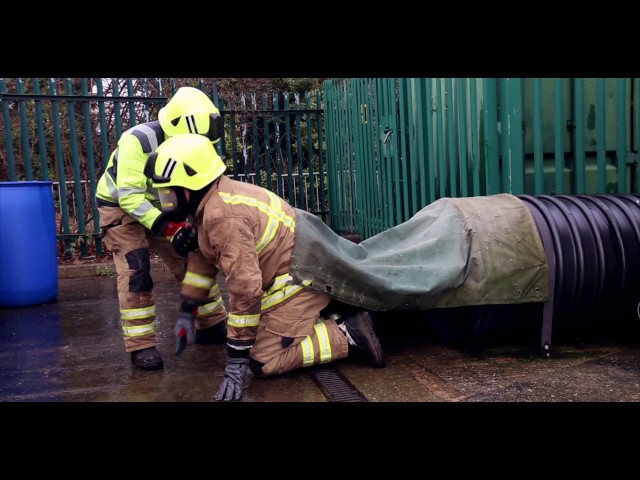 Challenging the stereotype #YouCanToo
As part of the Service's commitment to providing the very best service to all of our communities, we encourage applications from members of our community in recognition of the value that gender, ethnic and background diversity brings to enable us to best serve our communities. The Service recognises that a workforce that represents a cross-section of the people is a positive step to ensure that all of our messages are appropriate, clear, and understood.
The #YouCanToo campaign is about dispelling the stereotype of what a firefighter does and what they look like. We understand and value all of our staff and equally we understand how crucial it is that our staff are representative of our community to complement our already positive identity and successes. We welcome and encourage applications from our black, Asian and ethnic minority men and women.
Frequently Asked Questions
Become a firefighter is rewarding and varied and you'll also enjoy:
Gaining a professional apprenticeship qualification, without having to pay any fees
Earning over £31k per annum after once fully qualified
Opportunities to progress and specialise
Excellent maternity package and paid paternity leave options as well as a range of different shift patterns and provisions for flexibility where possible.
20 days annual leave plus 11 bank holiday days (per year) and a generous pension scheme
Free gym access
Option to join Blue Light Card which gives discounts at a range of retailers and venues.
Access to Employee Assistance Programme which is a 24/7 helpline to assist with personal or professional problems.
Those applying during our February 2020 recruitment window will find out if they are successful in the summer, with trainees expected to start in January 2021.
You don't need any specific qualifications to become a firefighter but you will be expected to uphold our Core Code of Ethics and be asked to demonstrate a reasonable standard of verbal and numerical capability through the recruitment process. We will also assess your approach to risk and behaviour in difficult situations.
The shifts work on a rolling rota basis. At our 24 hour crewed stations the shift pattern consists of two day shifts (8am – 7pm) followed by two night shifts (7pm – 8am). On the day you finish your final shift at 8am you will then be off duty for that day and the following three days before starting the shift pattern again.
At a day duty station you will work day shift only (8am – 8pm) on a two week rota. Week One - Monday, Tuesday, Friday, Saturday, Sunday. Week Two - Wednesday and Thursday.
Candidates will be placed at stations where there are vacancies. Firefighters may also be required to transfer and work at other stations in the county.
We are not accepting transferees from other fire and rescue services. Firefighters employed by other services are welcome to apply but they will be required to follow the same recruitment process and full training programme as those who do not have a firefighting background.
The minimum age for joining the fire service is 18 years old which you must be at the start of the training course. There is no maximum age.
A fire service career offers promotion opportunities for those who have the aptitude and wish to progress. The service will support you in planning your career development. The right person could progress from Firefighter to Crew Manager, Watch Manager, Station Manager, Group Manager, Director or even Deputy Chief Fire Officer or Chief Fire Officer. If you choose not to progress upwards we offer a range of specialisms to develop yourself throughout your career.
The Service is a 24/7 organisation and, as a firefighter, you will work an average 42 hour week - there are currently two shift patterns available, one involving two days, two nights and four rest days; the other is day shifts only, working five shifts one week and two the next, with alternate weekends being worked. Annual Leave is very generous and a firefighter in their first three years can expect to work 152 shifts per year after leave is factored in. The Service currently has one of the most generous maternity policies in the UK. You will have to work bank holidays if this falls on a day when you should be on duty, but you will be able to take that day off at another time.
The leave entitlement is allocated to you in line with the National Joint Council for Local Authorities Fire Brigades Grey Book terms and conditions. Watches will have a system for leave requests to ensure this is done in a fair way. All your leave should be requested and agreed at the beginning of each leave year, with a couple of "floating" days to be taken on a flexible basis. Due to the operational requirement Firefighters are expected to work Bank Holidays where they coincide with their shift pattern.
There is no minimum or maximum height within the Fire and Rescue Service.
You are quite right that all new firefighters will be undertaking a Level 3 apprenticeship in fire and rescue operations but as long as you are over 18 on the first day of training, then you can apply.
All firefighters undertake a period of development after their basic training and this is all covered within the apprenticeship. It is expected that you would complete the apprenticeship in less than 3 years, which you start following the initial training course. During the apprenticeship you will be paid the nationally agreed rate of pay for firefighters in development. As a trainee firefighter during your basic training the basic salary is currently £23,366 rising to £24,339 during your apprenticeship. The rate of pay for a competent firefighter is currently £31,144.
All staff are supported by a health and wellbeing team and we have fitness equipment on most of our premises so firefighters are encouraged to keep fit and healthy. There are many opportunities to learn new skills and diversify your work by specialising in Prevention, Protection, Training or appliance, equipment and policy development in the Emergency Response team. The new duty to collaborate with the other emergency services is likely to open up even more interesting opportunities. Staying on a watch does not mean that opportunities for development are not available; there are specialist skills needed in all workplaces and staff are encouraged to learn continuously. All operational staff are required to maintain their fitness and operational competence even if they are in a specialised post and not based on a watch.
We are sure that our collective mind is better than any one of us in isolation so, the more people we have from different backgrounds and with different life experiences, the better the solutions to the problems we come across will be. In addition to this having a more diverse workforce makes us more open to all members of our community; many people prefer to talk openly to people they feel comfortable with. As mentioned above a characteristic of all fire service employees is a desire to help people and learn new things - working with people who are different from ourselves means we can better help more people and learn more for ourselves.
The places we require you to work can be dangerous which is why the public need to be rescued from them. Fires, watercourses, and environments containing hazardous substances are all places that you will go to as a firefighter, but your training and equipment all contribute to "the safe person concept". Our staff are fully trained to operate within the various environments, and we ensure that the Personal Protective Equipment and tools provided keep you as safe as possible, despite any workplace hazards.
Our organisation has a number of family friendly policies including Maternity, Paternity and Shared Parental Leave. If you become pregnant or you are a breast feeding mother you will be unable to attend operational incidents for health and safety reasons. You will be required to undertake your contracted hours focusing on work within the community or business fire safety. The hours worked will be discussed and agreed with your Station Manager. Subject to a minimum of a year's service and returning to work following your pregnancy you will be eligible for a maternity package of nine months off at full pay, followed by three months at half pay.
You will need to be of a reasonable fitness standard and to maintain your fitness levels throughout your career as a firefighter. You will be required to undertake a fitness test to determine your aerobic capacity as at least a VO2 max level of 42. You are also required to maintain a healthy weight and lifestyle. To improve your fitness levels we recommend you follow the Fit4Fire programme.
Having a criminal record will not necessarily prevent you from becoming a firefighter. You are required to declare any convictions for offences that are not spent under the Rehabilitation of Offenders Act 1974. This includes any offences dealt with by a court of law, HM Services disciplinary procedures and any driving offences. Before an offer of employment is made a disclosure document from the Disclosure and Barring Service (DBS) may be obtained. If, at any stage, a conviction is highlighted that you have not declared, your application will be withdrawn from the recruitment process.
Yes. A disability is defined by the act as anyone who has a physical or mental impairment which has a substantial and long term adverse effect on his/her ability to carry out normal day-to-day activities. You will be asked if you have a disability as part of the recruitment process and to give details of the type of adjustments you may require in order to take part in the selection process and to fulfill the role of a firefighter, should you be successful. Each case will be considered on an individual basis and, if reasonable adjustments can be made to enable you to take part in the selection process and to fulfill the role of a firefighter, then your application will proceed.
Dyslexia is classed as a disability and you will be asked if you have a disability as part of the recruitment process. When you get to the timed online tests you will be asked if you suffer with dyslexia and you should answer "yes". You will then be given additional time to undertake the assessments. You will be required to provide evidence of your dyslexia.
Yes. Firefighters require good vision in both eyes and part of the recruitment process will include an eye test. However you will need to meet the standards of vision which requires a minimum uncorrected vision (i.e. without glasses) of 6/18 in the better eye and 6/24 in the worse eye and corrected vision (i.e. with glasses), should be 6/9 binocularly, and a minimum of 6/12 in the worse eye. You should also have an upper hypermetropic limit of +3.00. You will be required to provide us with evidence of your current eyesight standard during the recruitment process so, if you have any concerns, we suggest that you have an up to date eye test to check your own standard of vision before applying.