Did you know faulty electrics such as overloaded sockets and faulty electrical appliances cause around 7,000 house fires across the country every year?
General Advice
When using electronic devices always use the official charger and don't be tempted to use cheap counterfeit replicas instead.
Ensure that you replace all damaged cables and chargers.
Make sure all electrical appliances have a British or European safety mark when you buy them.
Don't overload your sockets - keep one appliance to one plug where possible and use the socket overload calculator to reduce the risk of fire.
Unplug appliances when you are going to bed or not using them.
High powered appliances such as washing machines should have a single plug socket.
Never use square box plug adapters, and if using a strip adapter/extension make sure it's fused and don't overload it.
If using a cable drum extension lead, it should be completely unwound to avoid overheating.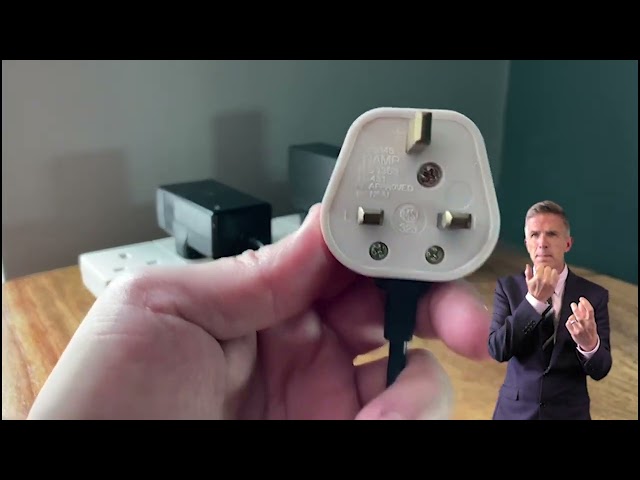 Never put anything metallic in the microwave.
Do not leave your washing machine on overnight or when you go out.
Clean the filter on your tumble dryer regularly and remove fluff.
Clean behind the fridge and freezer in order to avoid the blocking of air vents.
Don't leave electric blankets folded when storing them over summer months as this damages the internal wiring - store them flat or rolled up.
If your electric blanket isn't thermostat controlled, unplug the blanket before you get into bed.
Don't buy second-hand blankets - check your blanket regularly for wear and tear.
If your blanket is over 10 years old, replace it and dispose of the old one at your nearest recycling centre.
Socket Overload Calculator
Are you overloading your sockets?
Overloaded sockets can easily cause fires, which could be easily prevented. Use the socket overload calculator to plug in some typical household appliances to see the effect on the load, and to get useful tips on how to avoid overloading your sockets.
Register your electrical appliances for a safer home
Only 36% of consumers register all of their large domestic appliances.
The register my appliance website is designed to make it quicker and easier for the public to register all of their appliances. It provides up-to-date, accurate, contact information for owners who have acquired specific models of appliances within the last twelve years, so manufacturers can issue safety updates or repair notifications to the right homes. The website provides access to the registration pages of over 40 leading brands of domestic appliances, including most of the UK's top-selling brands of major white goods.
Other electrical items should be registered with the manufacturer when you purchase them. They can be checked for recalls and registered using the Electrical Safety First website.
The site above also gives advice on what to do if you get a recall notification.
Product recall and safety notices can also be found on Trading Standards and on the Government website.