Staffordshire Fire and Rescue Service offer a Safe and Well visit for those residents who qualify to ensure they are safe at home. For those that do not fit the criteria, a tailored help and advice service is offered instead.
Get in contact
For Safe and Well advice and guidance contact the Contact Centre on 0800 0241 999.
Residents who are deaf or hard of hearing can text a request or enquiry to the following telephone number - 07528 983 101.
We also have a dedicated phone-line in to the Contact Centre for Olive Branch Partners to make referrals - 0300 3300 200.
If you are a partner agency and would like to make a referral for a client to receive a Home Fire Safety Visit, please complete the partner referral form.
Safe and Well advice and guidance
Members of our communities who will not receive a visit and do not have web access will be sent a personalised pack which will include the Fire Safety in the Home booklet and other relevant literature.
Issues with current alarms
Fitting your smoke alarm
Take a look at this video for useful tips on what you need to know to help you stay safe in your home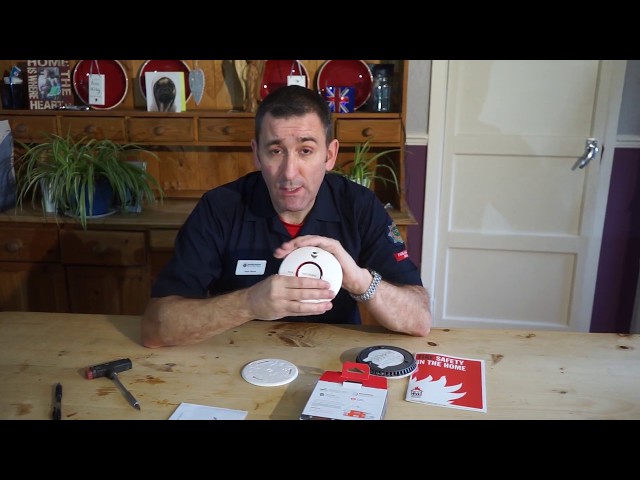 Stay safe in your home with our top fire safety tips
Install working smoke alarms on every floor of your home - 10 year sealed battery smoke alarms are the best option and look out for the British Standard Kitemark - make sure you test the alarm every week.
Check to see if the oven, hob and grill are clean - a build up of fat and grease can cause fire.
Ensure plug sockets are not overloaded - check how many amps your extension lead or adapter will take and check that the plug sockets don't go above the limit.
Ensure all electrical appliances do not have frayed wiring - if they do, replace the appliance immediately an
Plan an escape route so that you can get out of your home if there was a fire
If you have a fire get out, stay out and call 999
More detailed safety information can be found in the downloadable Fire Safety in the Home booklet.
If you provide support to someone with dementia, and they're still living in their own home, take a look at our living with dementia advice booklet for tips to keep them safe.