Staffordshire Fire and Rescue Service has a range of vehicles in its fleet to help respond to a wide variety of different incident, emergency and rescue situations. From the familiar fire engine to specialist vehicles like the high volume water carriers and Animal Rescue Unit.
Our vehicles not only play a part in firefighting nationally, but carry out many, many lifesaving rescues a year in the county. They are an integral part of the Service and the most recognisable part of Staffordshire Fire and Rescue Service.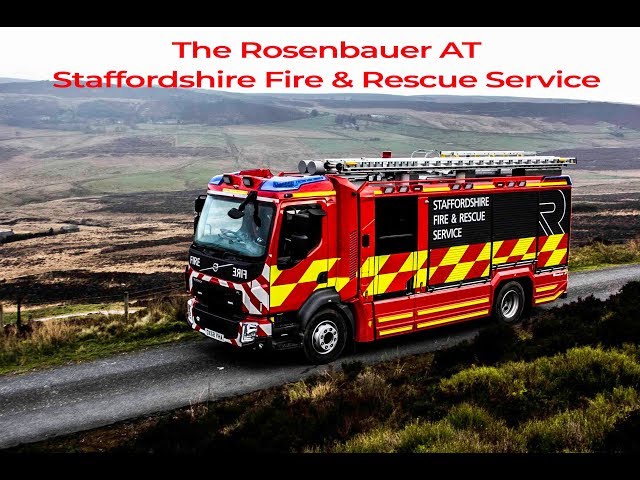 Rosenbauer
In March 2019 the Service introduced eleven Rosenbauer Advanced Technology (AT) fire engines to its fleet. The first five fire engines were placed at Hanley, Longton, Burton, Cannock and Lichfield Community Fire Stations with the fire engines going 'on-the-run' after an extensive training process. The remaining six were placed at Leek, Sandyford, Tamworth, Newcastle, Stafford and Penkridge.
The appliances are fitted with Euro 6 engines which meet the latest Euro emissions standards. This means they are a huge leap towards cleaner transportation and have a reduced impact on the environment. Power and fuel-efficiency are on par with Euro 5 models, but particulate emissions and oxides of nitrogen have been greatly reduced.
Pump Rescue Ladder
The Service has 33 Pump Rescue Ladder Appliances made up of Rosenbauer AT's, Scania B type and MAN 4x4.
Pump Rescue Ladders are traditionally crewed by 5 personnel although it can respond with 4 or as a TRV with 3. PRL's will respond to a raft of incidents either as the primary resource or to support special appliances such as the Animal Rescue Unit and the Water Rescue Unit.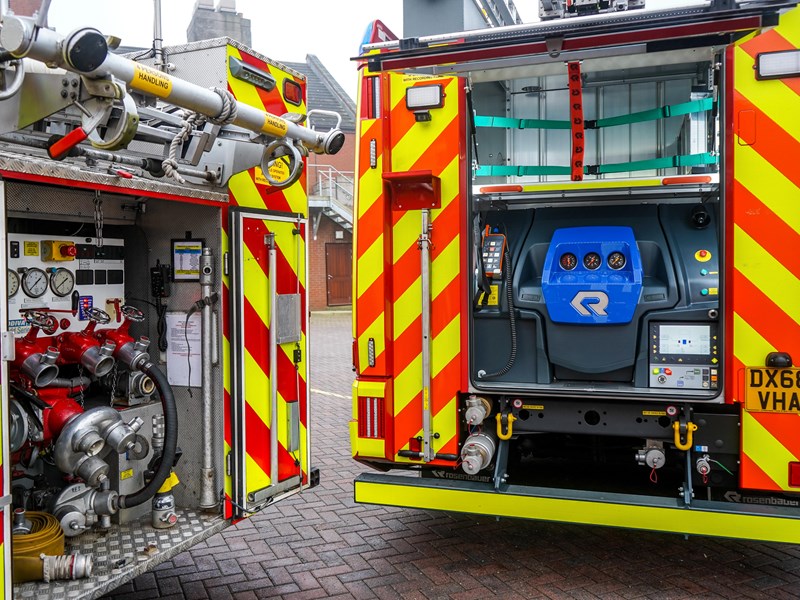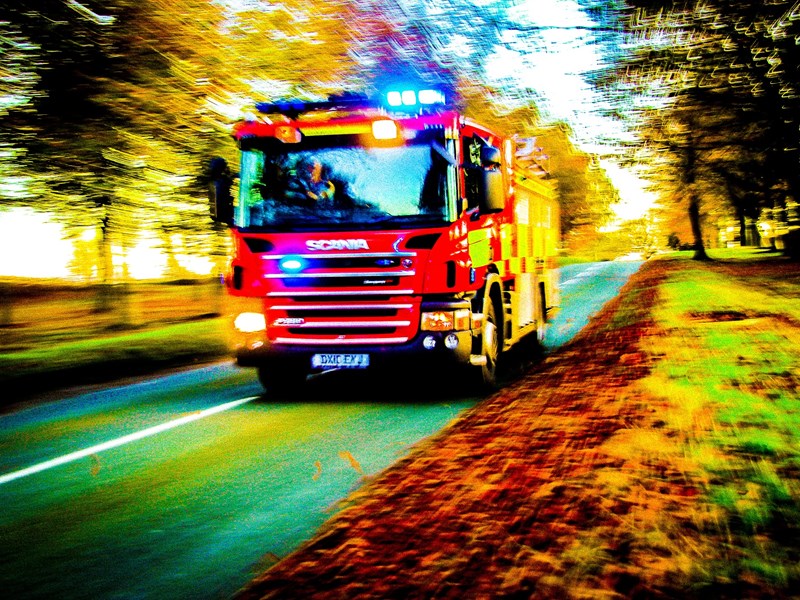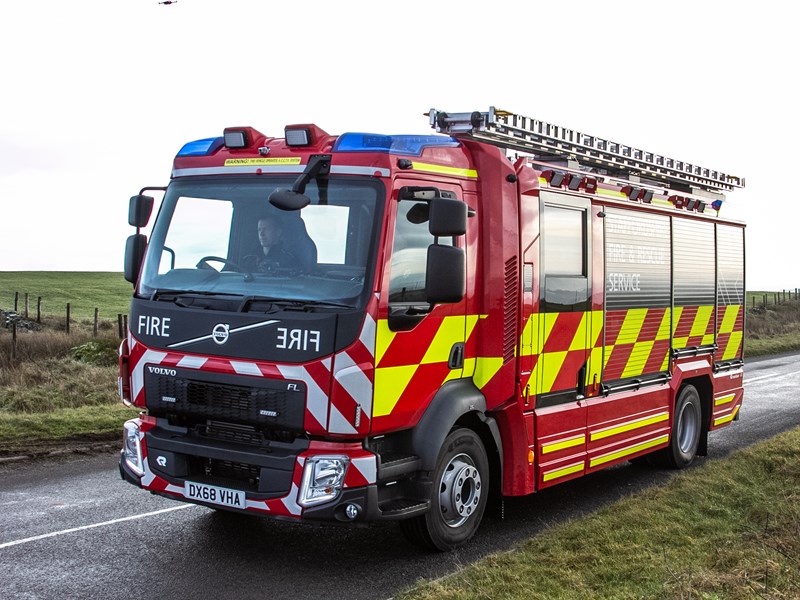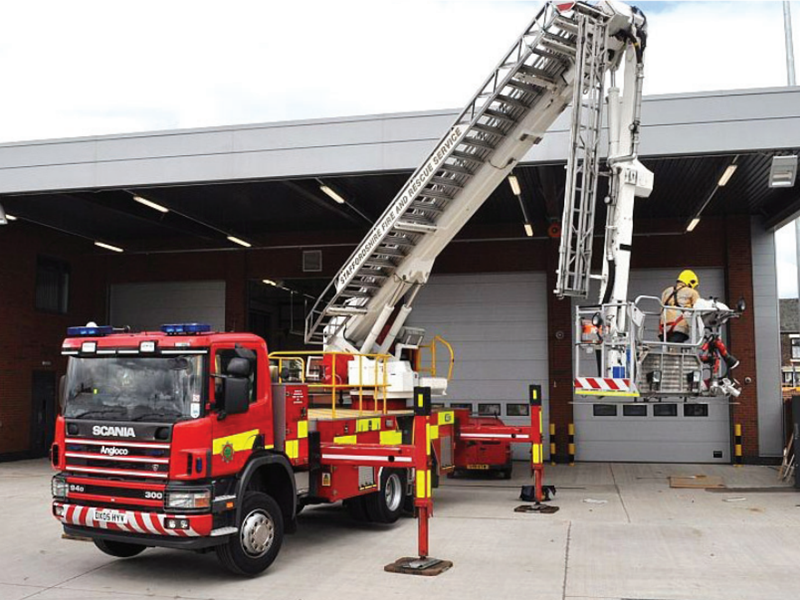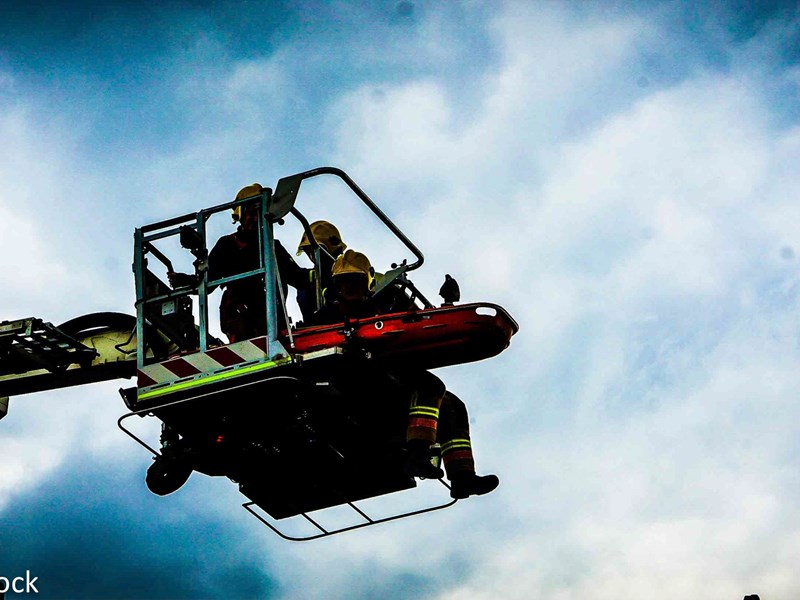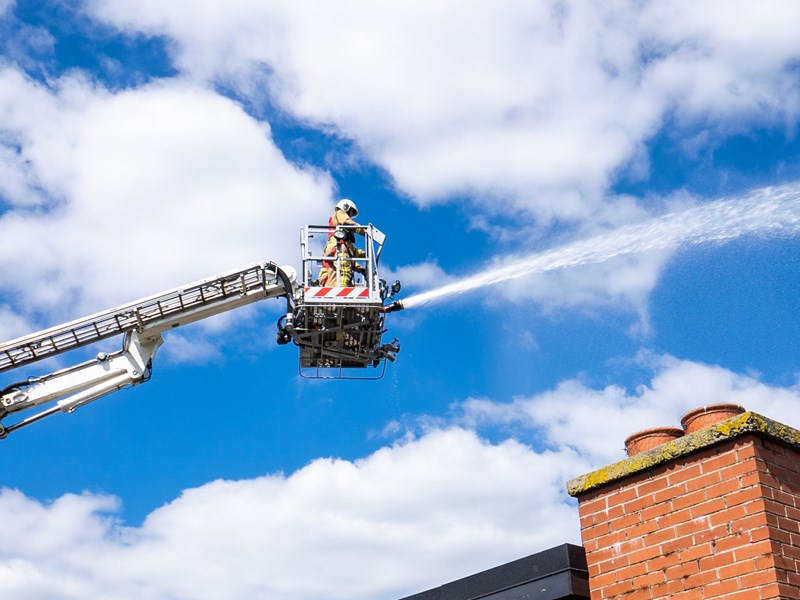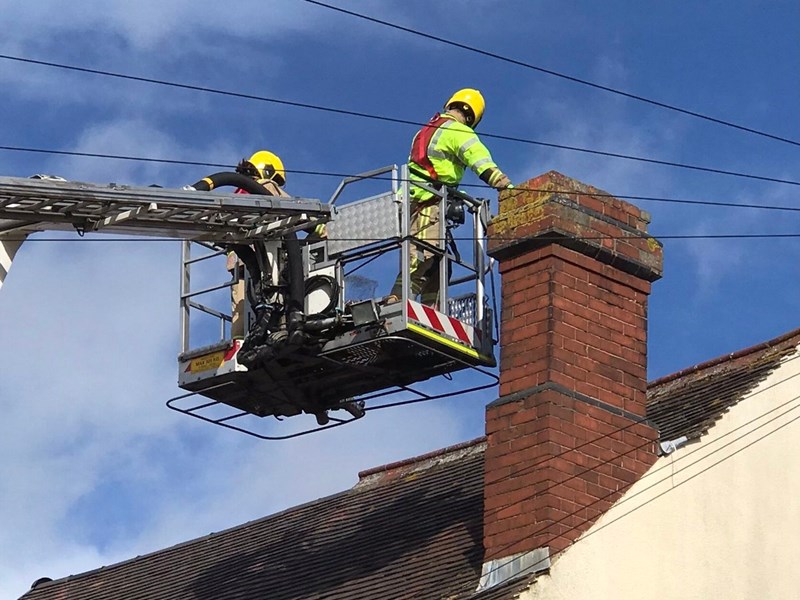 Aerial Ladder Platform
The Aerial Ladder Platform (ALP) provides local, regional and national provision for safe system of working at height. It provides support to operational personnel for difficult areas for working at height where normal working at height equipment would be ineffective.
The Rescue Ladder has a maximum working height of 32 metres and maximum side outreach at cage rail of 18.3 metres with 360 degree rotation. The water tower can provide water from varying heights utilised as a rising main for incidents involving high rise buildings.
The Service has two ALP vehicles at Burton-on-Trent and Longton but has a capital programme which is committed to bring in two new ALPs in the next few years.




NEW Aerial Ladder Platform
Two new Aerial Ladder Platforms (ALP) will replace the older existing vehicles currently stationed at Longton and Burton.
The new ALP's will again provide a provision for a safe system of working at height to tackle difficult to reach fires.
The vehicles have been built by Angloco and will extend to a reach of 32m. The cages have capacity to accommodate wheelchairs and five firefighters at a time.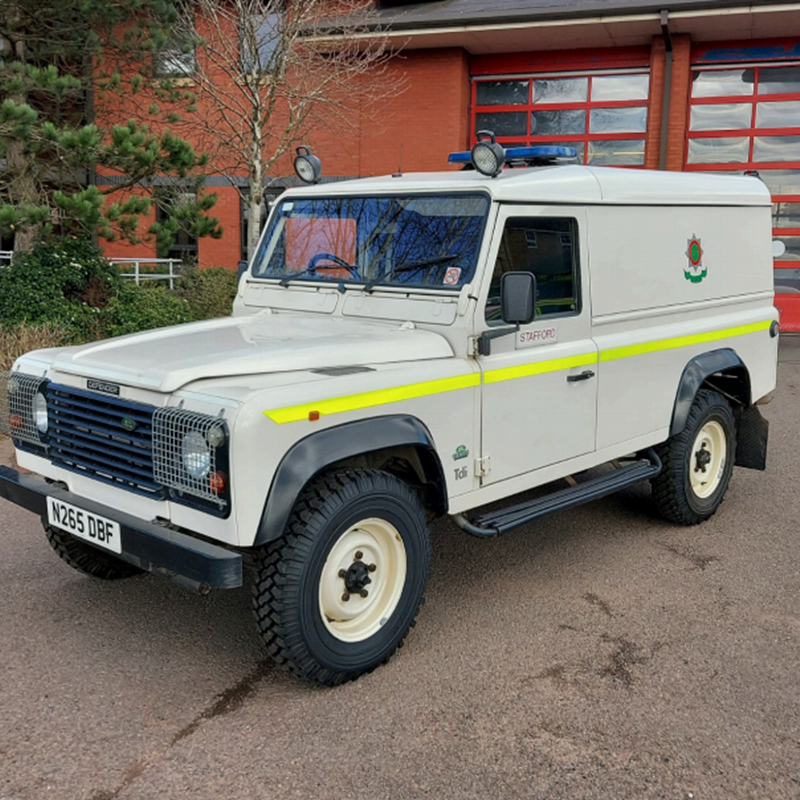 Rope Rescue Unit
The Rope Rescue vehicle is based at Stafford Community Fire Station and enables crews to deal with any rescue of human or small animal from height or below ground, including body retrieval. This includes theme parks, quarries, trees, pylons, sewers and above or below ground incidents including confined spaces.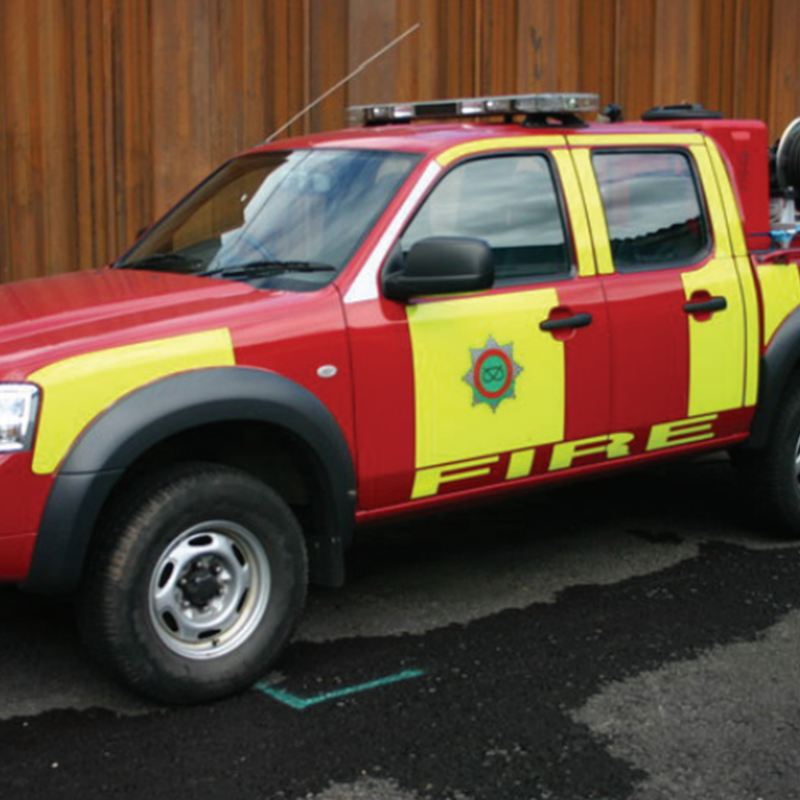 Ford Ranger
Deployed with two personnel from Leek who are trained with off-road driving skills, the Ford Ranger is primarily used for wildfire incidents, but is useful for any incident requiring true off road 4x4.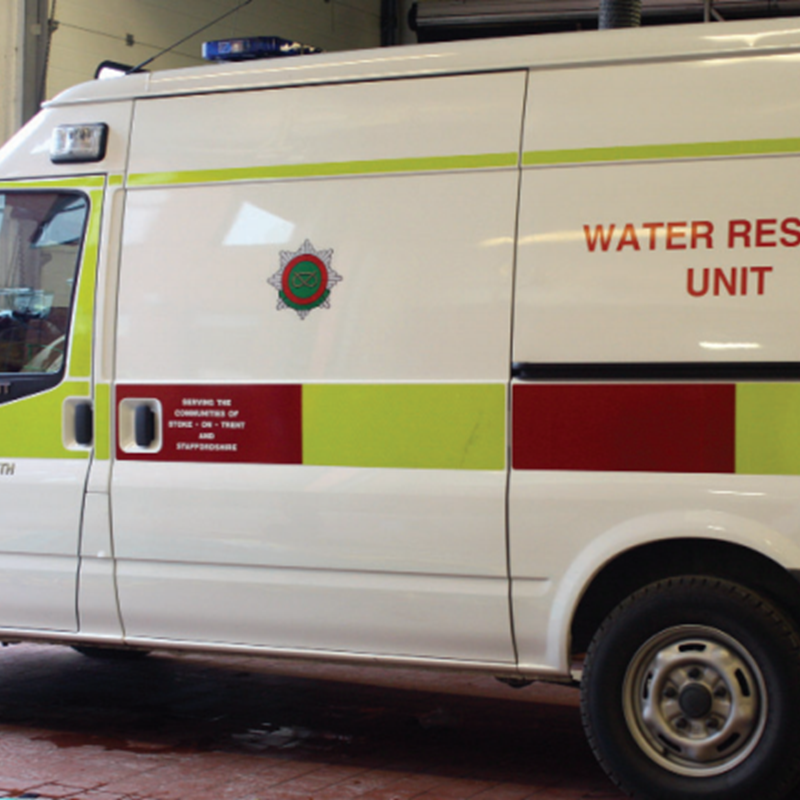 Water Rescue Unit
Based at Newcastle and Tamworth stations, this vehicle provides local and national water rescue provision.
It has been mobilised to national flooding's in Somerset, Essex and most recently Windsor, and also provides support to Animal Rescue crews at incidents in water or on unstable ground.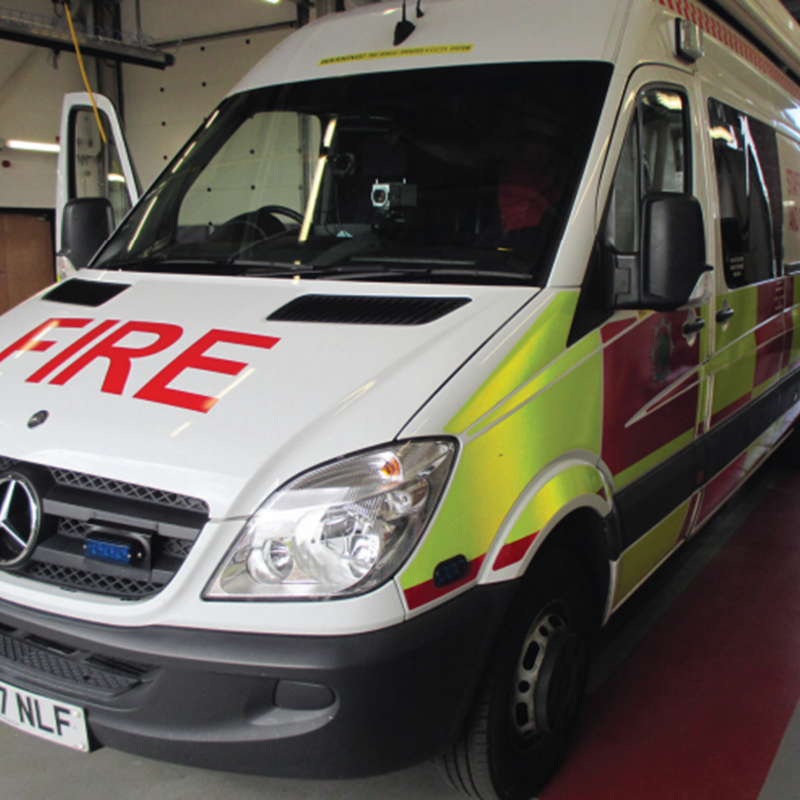 Command support vehicle
The vehicle is available on a 'blue light' response to anywhere within Staffordshire from its base at Stone Community Fire Station. It provides a command support function at larger incidents and provides a link between the incident ground, Fire Control and other agencies.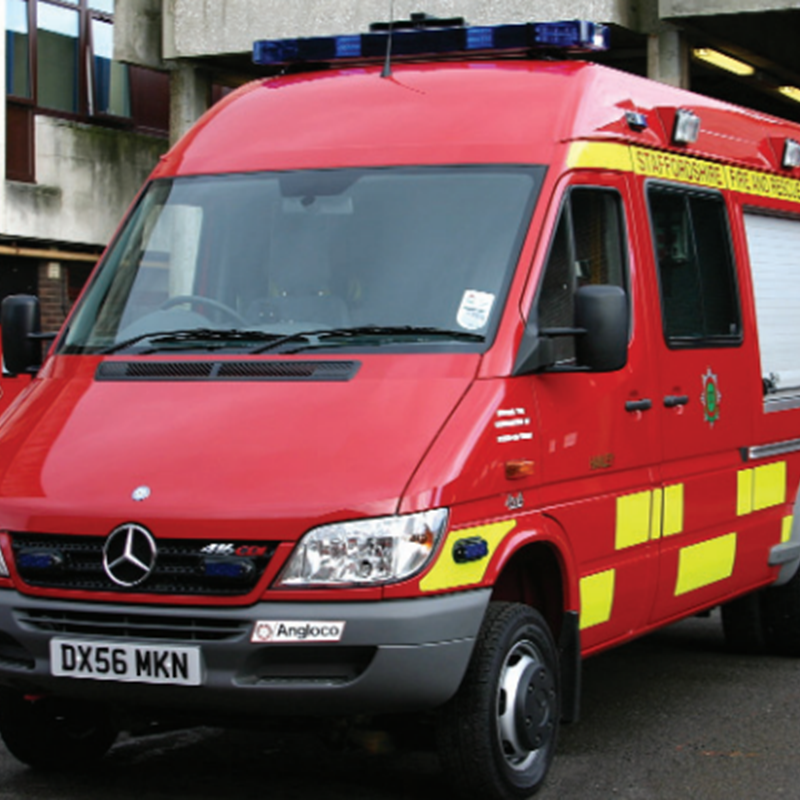 TRV
TRV's are mobilised to secondary fires (small fires), vehicle fires (on non-major roads), lock ins/outs etc.
They are crewed by the retained firefighters at Lichfield station.
Animal Rescue Unit
The Animal Rescue vehicle is based at Cannock Community Fire Station and is a Mercedes Sprinter chassis, having a crew cab designed to accommodate a crew of up to 6.
The vehicle has off-road capability and a wide range of general firefighting kit. It's dual purpose equipped with comprehensive large animal rescue capability supporting specialist animal rescue trained personnel.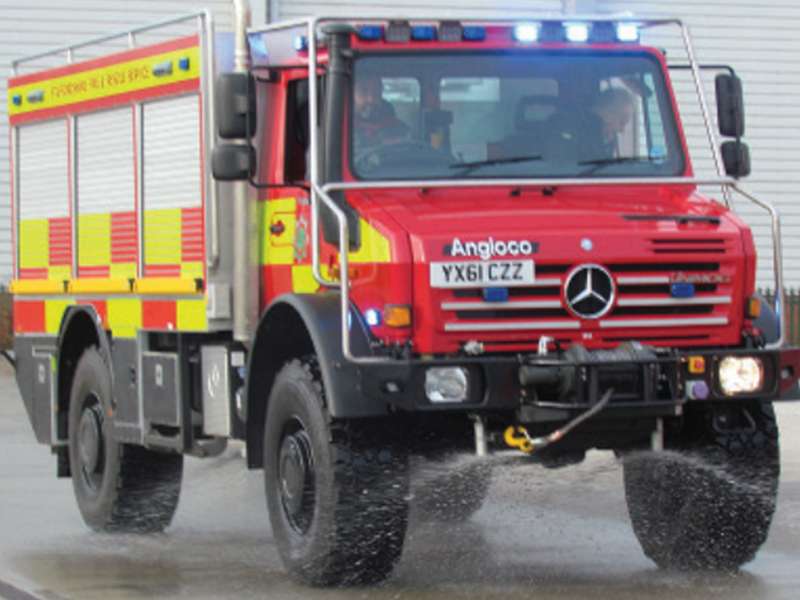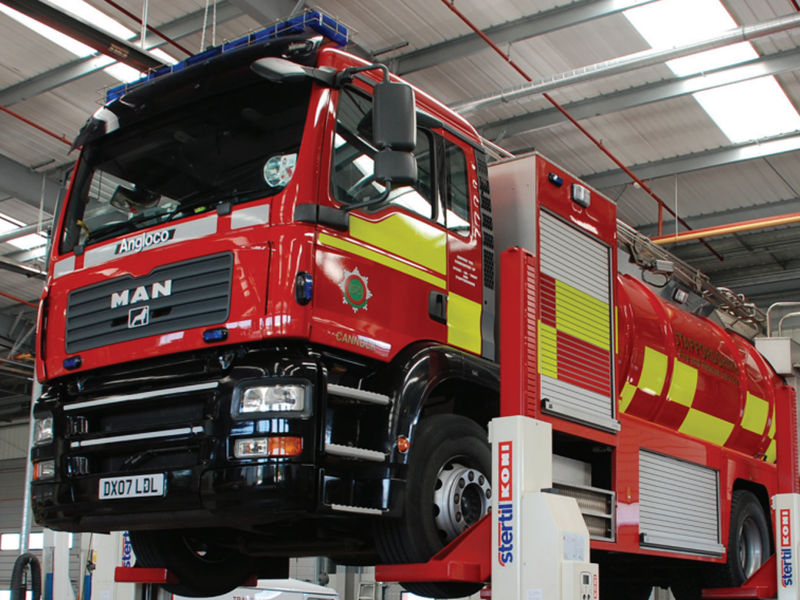 Water carrier
Crewed by two personnel, the Water Carrier holds 8,500 litres of water in a specialist triple axel MAN tanker appliance. It is used to provide bulk water/foam to fire crews in areas of poor water supply such as rural areas or motorways.
The Service has two Water Carriers in Cannock and Cheadle.
Damage Limitation Unit
Based at Hanley Station, the Damage Limitation Unit is essentially a demountable hook and eye pod system, where the pod, which contains the equipment, can be lowered to ground level giving easy access to the equipment.
The unit can respond to various incidents and as the name suggests it carries equipment designed to limit damage by means of salvage operations. It also plays a primary role at spillage incidents whether this be hazardous materials or innate substances.
The vehicle is sponsored by the Environment Agency.