'An adventure from day one' – why not join us and become an on-call firefighter?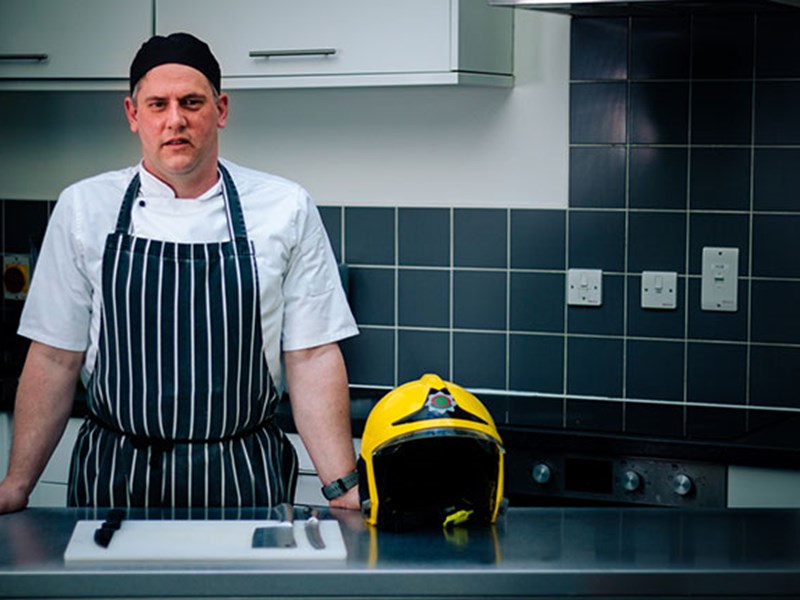 A fitness instructor and a chef who work as on-call firefighters in Staffordshire are urging members of the public to join them as part of a recruitment campaign.
Fitness trainer and business owner Elle-May Hopton has completed two years as an on-call firefighter at Cannock. Chef Ben Swift is just coming to the end of his first year working at Brewood.
They have described their roles as 'challenging, fantastic and rewarding' with every shift offering something different.
When I get the alert I get that feeling, that adrenalin surge, as it could be anything – a forest fire, a traffic collision or somebody trapped.
Staffordshire Fire and Rescue Service is recruiting for new on-call firefighters right now as part of the national campaign.
It's a job where your workplace could be a raging river or a factory in flames, or you might have to deal with extreme heights, searing heat or ice-cold floodwater.
There are few jobs that will boost your confidence while pushing you to your limits, increasing your skills and providing a huge sense of achievement.
Elle-May says she was told about the job by firefighters she had trained with and adds she thought she would be barred by a height restriction. She stands 5ft 2ins and 55kg but is exceptionally fit and works on strength and cardio fitness and training.
"There is no height restriction but it is physically demanding and I love that side of it. Sometimes people have commented on my size but I can do the job and my colleagues put them straight!"
"I've been involved in animal rescues and large fires in buildings. I come from a rural area so it's been rewarding helping animals and livestock."
Due to the nature of the emergencies retained on-call firefighters must live or work near to an on-call station.
Most on-call firefighters have permanent jobs and carry an 'alerter' with them. When it sounds there is a rush to get to the station and get to that call.
Elle-May, who is from Cannock, says no two shifts are the same and describes her career as a real adventure.
"When I get the alert I get that feeling, that adrenalin surge, as it could be anything – a forest fire, a traffic collision or somebody trapped."
She describes Cannock as busy and adds that she loves feeling part of the community and helping others. Her role has even led to a current temporary stint as a full-time firefighter at Lichfield.
"It's been a challenge but I've got lots more confidence and I can push myself further and harder. We've got a great team and I've made some fantastic friends."
Ben Swift is a chef, originally from Somerset, who has worked across Europe before settling in south Staffordshire. He says he was looking for a challenge and wanted to 'do something profound' when he celebrated the birth of his son.
He saw the recruitment poster at Brewood and went inside and asked firefighters about it.
Already, with 12 months' service, he has damped down a forest fire and dealt with road traffic collisions on the A5 and M6.
He says he has a very understanding and supportive employer. "I make sure there's a pie baked or a lasagne ready and I leave a note explaining Ben has gone to a fire."
His advice to anyone thinking of joining is simple: "Go for it. You don't know your limits. It's a great experience and there are firefighters always there to share words of wisdom. I'm using breathing apparatus and it's quite scary to know I'll be totally reliant on it but that's why our training is so good and the support is there."
Ben agrees with Elle-May about the benefits. "We're not from Staffordshire so this has really helped making friends in the village. People come up and say hello to me, recognising me."
Retained on-call firefighters are needed at locations across the county by Staffordshire Fire and Rescue Service.
The role has the same prevention, protection and response responsibilities of a whole-time firefighter and can be physically rigorous and require mental resilience.
It is a rigorous selection process with an online application, interview and further tests, as well as medical and physical checks, before training begins.
For information visit our on-call firefighters page.
It's their job to be always ready.