Unattended cooking causes low-rise fire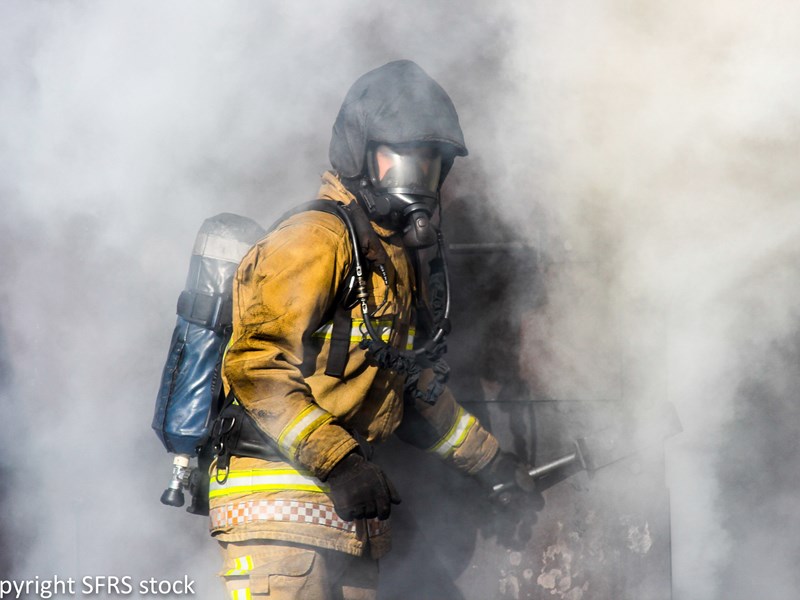 Firefighters attended the scene of a low-rise flat fire in Stoke-on-Trent on Tuesday (24 May).
Crews from Hanley and Longton were called to the address in Blythe Bridge, at 2.30pm, following reports of a fire.
The occupant exited the premises and the fire was out upon arrival of crews.
He was treated at the scene for smoke inhalation and transported to hospital for precautionary checks.
Crews ventilated excess smoke from the property and ensured it was safe before departing at 3.20pm.
Upon inspection, the cause was deemed to be accidental – as a result of cooking being left unattended.
Crew Manager Dru Linney, who attended the incident, said: "In the last five years, 61% of fires in Staffordshire start in the kitchen – with distraction among the main causes.
"It is vital that you ensure you monitor your cooking at all times and do not leave it unattended.
"Once you have finished cooking, double check all appliances have been switched off and hot surfaces remain clear."
For more information on kitchen safety, visit: Kitchen safety (staffordshirefire.gov.uk)