Sudden car fire extinguished by fire crew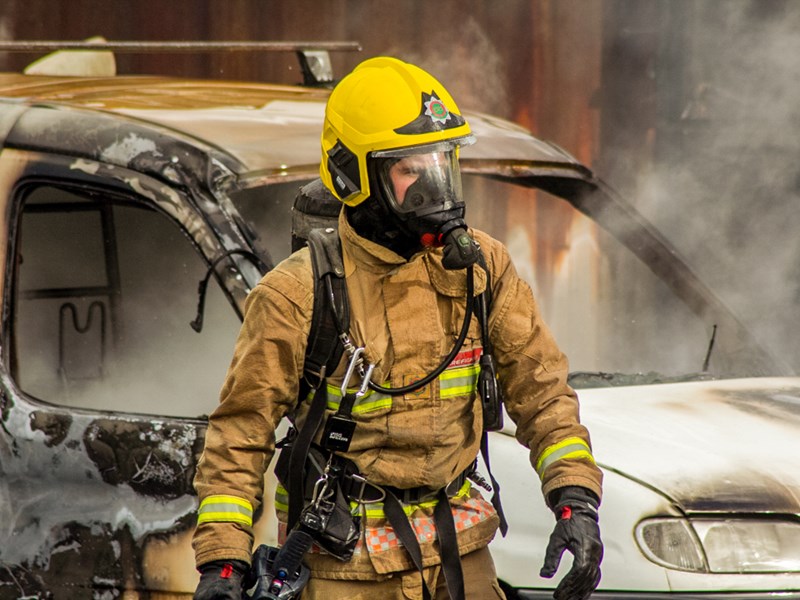 More than 2,000 litres of water were used to extinguish a sudden car fire in Lichfield.
Just before 1pm on Thursday (9 February), we received reports that a car had suddenly set alight at a busy junction between Ryknild Street and Ashmore Close.
A local fire crew from Lichfield Fire Station were immediately sent to the scene alongside our colleagues from Staffordshire Police.
Firefighters used breathing apparatus and two hose reel jets to tackle the blaze whilst officers managed traffic at the scene.
The driver of the car managed to get out of the car before we arrived.
By 1.45pm, the car had been extinguished without causing injury to anyone in the area.
Upon inspection, the cause was deemed to be accidental and a result of a mechanical failure in the car.
We made sure the area was safe before leaving the scene.