Staffordshire Fire Chief Becci Bryant reflects on almost three decades' service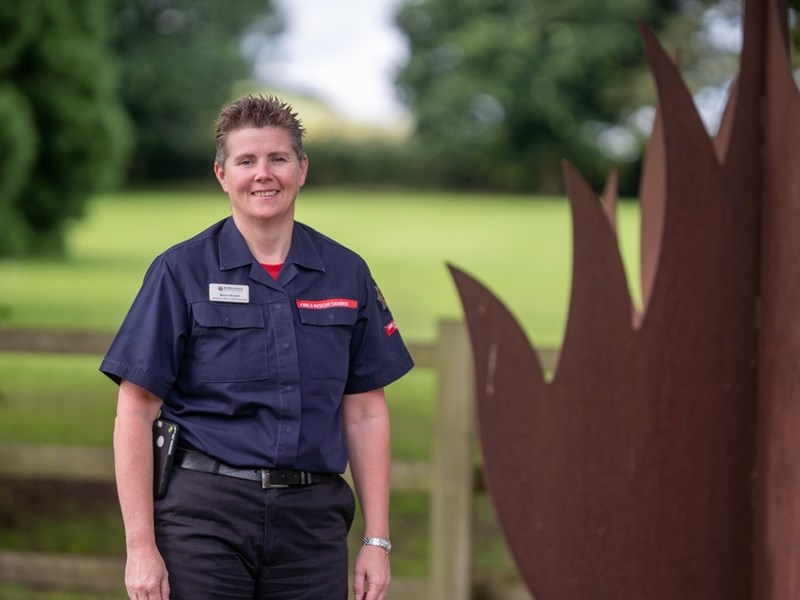 Staffordshire Fire Chief Becci Bryant reflects on almost three decades' service.

Becci Bryant rose from firefighter to Chief Fire Officer in her three decades of service and says she has 'absolutely loved' her time and would do it all again.

She retires on October 17th and has reflected on her fond memories and the challenges of the last 29 years.

"I'm sad to leave because I have had so many great experiences. I'll really miss serving the communities of Staffordshire and the many fantastic and committed firefighters and staff I've worked with."

"The sector has changed in so many ways during my career, particularly the emphasis on prevention work."

She says she feels privileged to have been part of the focus on prevention.

"We've made a real difference in Staffordshire through our home safety programme (Safe and Well visits), our schools education programme (Safe and Sound), and our incredible Community Sprinkler Project."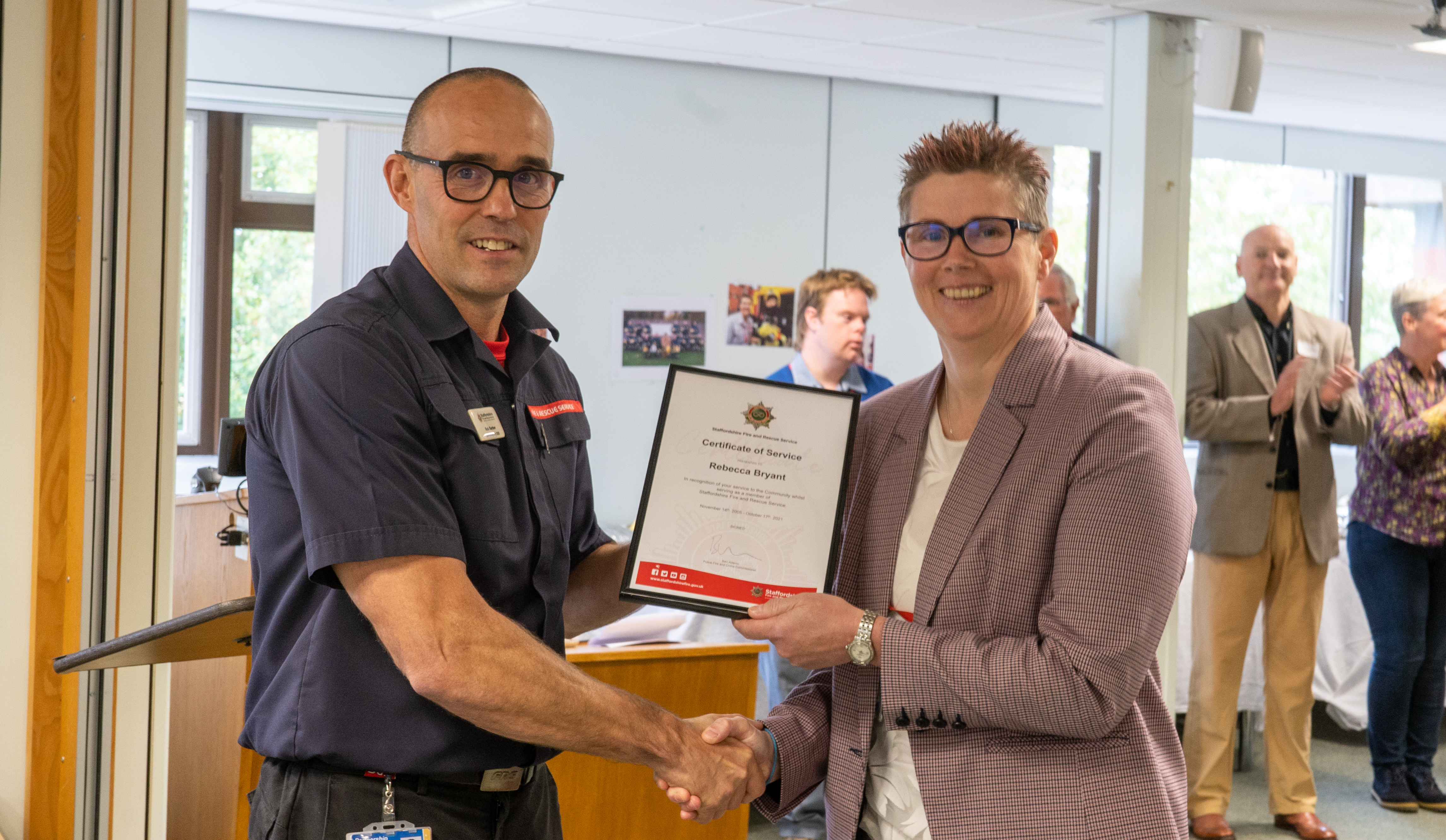 Becci has dealt with a great deal of adversity during her career – the challenges of wildfires/moorland fires and Covid19 in particular.

"There have been some really challenging times and some difficult decisions have had to be made. The fires of summer 2018 which stretched our resources significantly, and of course the impact of Covid19 on all of our lives.

"Covid19 was a massive challenge and I'm immensely proud of how our staff adapted to the demands. It had a very personal impact with the loss of one of our colleagues and we all felt this terribly."

Becci is one of only seven women chief fire offices in the UK. She started out as a firefighter in 1992 with Bedfordshire & Luton Fire and Rescue Service, one of the first three women firefighters to enrol there.

Whilst there, she took on the role of Leading Firefighter and then of Sub Officer. After a few years with Cheshire Fire and Rescue Service, she moved into Staffordshire in 2005, where she took on the role of Station Manager. After a number of promotions, she became CFO in 2016.  Her appointment to Chief Fire Officer in 2016 also made history— as she became the first woman in the UK to reach this position after beginning her career as an operational firefighter.
"I have had many highlights during my time with the Service - winning Emergency Service of the Year at the National Excellence in Fire Awards in 2018 was certainly one of the most significant.  "The award category recognises and celebrates innovative working practices, initiatives, partnerships, technology and leadership in the fire and emergency services. It was purely down to the daily hard work and dedication of everyone here which contributes to improving our communities and led to the recognition."

In 2020 Becci was awarded the Queen's Fire Service Medal for her distinguished service and contribution to the Fire and Rescue sector.  Becci says that on a personal level being awarded the Queen's Fire Service Medal was an 'absolute honour but that she accepted it on behalf of the truly fantastic organisation that she has had the privilege of leading."
Ben Adams, Staffordshire Commissioner for Police, Fire & Rescue and Crime, said: "Becci Bryant and Staffordshire Fire & Rescue go together well, and have done for a long, long time. I've had the pleasure of working with Becci for just a few months as Staffordshire Commissioner, but I've been aware of her as a significant leader in our county for some years. 
'Fundamentally, I want to say thank you very much to Becci. One of the things I get to do as an elected representative is to say thank you on behalf of an awful lot of people - in this case, about 1.3 million - so I'd also like to say thank you from them for helping to keep all of our communities in Staffordshire safe. 
'I wish Becci the very best of luck in the future. The next few years will be an exciting time for her, and I know that any organisation will be very lucky to have her and the skills she brings."