Staffordshire Fire and Rescue Service welcomes new fire chief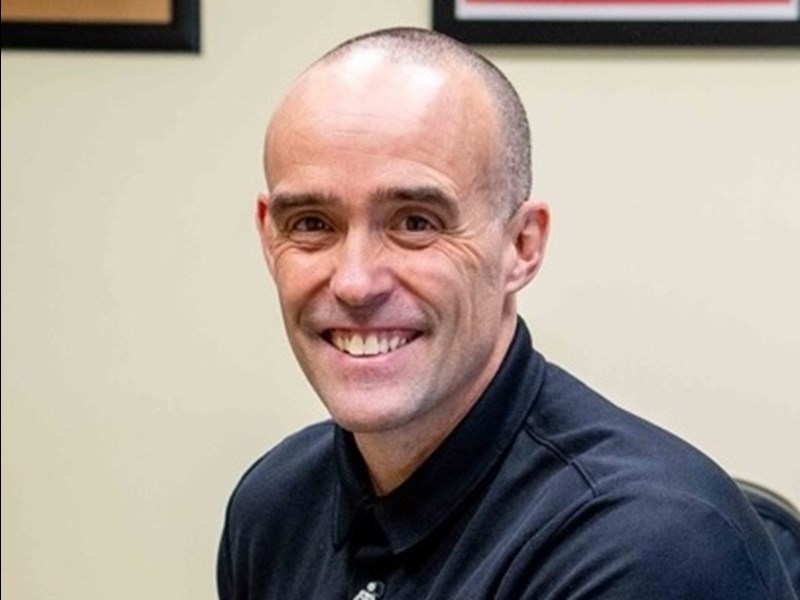 Staffordshire Fire and Rescue Service has welcomed a new fire chief, Rob Barber.
Rob, who was previously the service's deputy chief fire officer, takes up his new role on Monday (18 October) after a 24-year career.
Rob started his career as a firefighter at Newcastle Fire Station in 1997 and spent the majority of the next 10 years stationed between Newcastle and Hanley stations.
In 2007 he was promoted to Station Manager at Burton-on-Trent Fire Station and moved between there, Tamworth and his former stations before transferring to Service Headquarters in 2012.
He became a principal officer in 2014 and went on to be appointed as Deputy Chief Fire Officer in 2016.
Rob led on the Moorlands wildfire in 2018 and was heavily involved in the response to the Stafford house fire in 2019.
Speaking of his new role, Rob said: "I am honoured to be appointed as Chief Fire Officer for Staffordshire.

"The service is committed to preventing fires and other incidents from occurring, in order to ensure the safety of our communities.
"We have a fantastic service that is delivered by some amazing people and ensuring their wellbeing is a key priority for me.
"I will work hard to support all of our people in order to deliver the highest level of safety, through prevention, protection, and response.
"There are numerous challenges ahead, however. 

"I know that both our operational and non-operational personnel work tirelessly on a daily basis to support their communities and I recognise that it is these people who deliver the outstanding service.
 "Therefore, it is an honour to be able to lead this organisation."
Rob, who is 50, lives with his wife and 20-year-old son in Baldwins Gate. He enjoys being active and keeping fit.
Following Rob's confirmation by the Police, Fire and Crime Panel on 12 October, Director of Response Glynn Luznyj will become temporary Deputy Chief Fire Officer.
To find out more about Staffordshire Fire and Rescue Service, visit: Staffordshire Fire & Rescue Service