Single crew tackles blaze involving 80 rubber tyres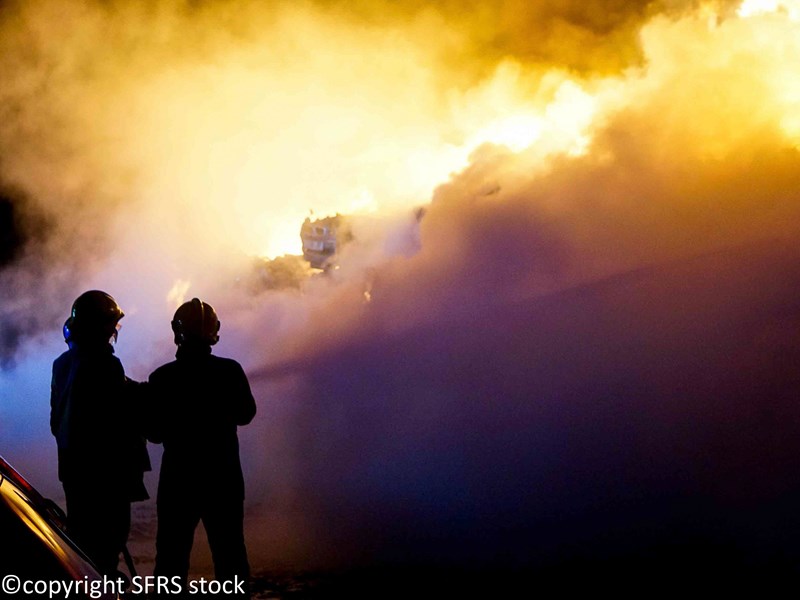 A single crew from Hanley have extinguished a fire involving a pile of 80 rubber tyres in Stoke-on-Trent.
At around 11pm on Saturday (11 February), we were called to Black Horse Lane following reports that a large pile of tyres was well alight outside of an industrial building.
Four firefighters from Hanley were immediately sent to tackle the blaze and managed to bring it under control using two hose reel jets by 12am (Sunday 12 February).
Our colleagues from Staffordshire Police also attended to close the road whilst we ensured the area was safe.
Despite heavy amounts of smoke, there was no risk to nearby residents and businesses as a result and no one was injured.
The cause of the fire is unexplained at this time.
We used a thermal imaging camera to make sure no hotspots remained and the area was safe before leaving.