Report published to highlight work of fire service in the county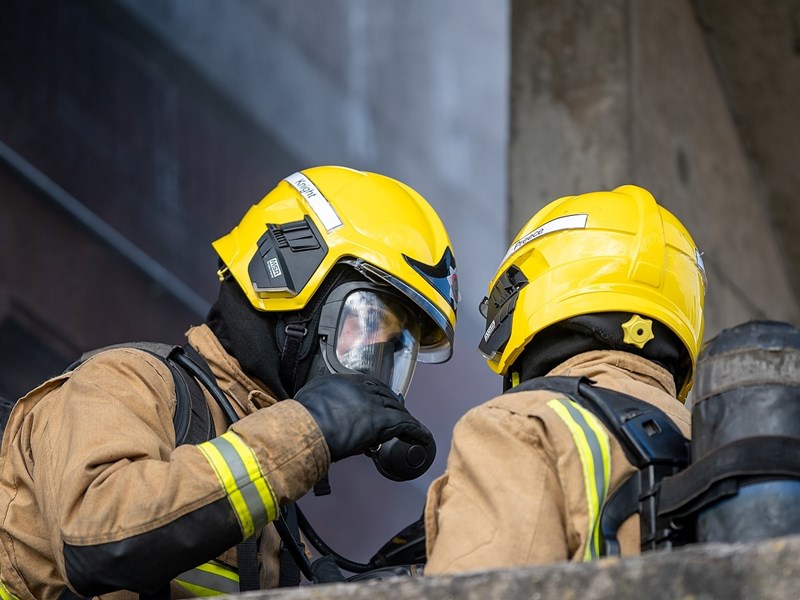 We have published our latest performance report which saw our firefighters attend more than 9,700 incidents in the last year, with 832 of those incidents being road traffic collisions.
The report, titled the Statement of Assurance, for the period April 2022 to March 2023, which is a requirement of the Fire and Rescue National Framework for England. The report highlights prevention, protection, and response activity carried out across the county and how the service has supported local communities and their priorities.
In this period, we completed more than 13,000 Safe and Well visits, which included fitting smoke and heat detectors as well as offering individuals advice on fire safety. These were carried out in the homes of the most vulnerable, including the elderly and less mobile who may find it harder to escape should a fire start in their homes.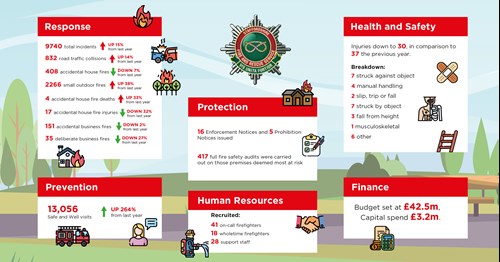 We also supported 171 young people as part of The Prince's Trust programme and attended more than 260 incidents involving falls following the launch of our falls response team supporting  local partners in the NHS, Integrated Care Board and Midlands Partnership Foundation Trust.
The statement also details His Majesty's Inspectorate of Constabulary and Fire & Rescue Services' report which rated Staffordshire Fire and Rescue Service as 'Good' at being effective in understanding and preventing fires, responding to major incidents, and identifying at-risk individuals in communities. The service was also rated as 'Good' in terms of affordability and continually seeking ways to enhance effectiveness and efficiency through the use of technology.
Chief Fire Officer for Staffordshire Fire and Rescue Service, Rob Barber, said: "Last summer saw significant demands on resources, particularly during a hot dry period that resulted in numerous operational incidents. The service's prevention, protection and response teams handled these incidents professionally, implementing lessons learned from previous debriefs and utilising new equipment and tactics.
"Despite a year of significant challenges, the Service has once again demonstrated its resilience and dedication and I would like to thank everyone at Staffordshire Fire and Rescue Service for their continued hard work and commitment in protecting our communities across the county and city."
Whilst the service has reported a 38 per cent increase in small outdoor fires, there has been a seven per cent decrease in the number of accidental house fires (408 in total) and a 32 per cent decrease in the number of accidental house fire injuries.
Rob added: "Whilst we are pleased to see a decrease in accidental dwelling fires and in the number of associated fire injuries, we are concerned in the increase of small outdoor fires. It is important that everyone thinks about the impact of their actions whilst enjoying the great outdoors.
"Please control your actions and remember fires doesn't discriminate, it burns whatever is in its path, whether that is grass, trees, cars, homes or businesses."
Staffordshire Commissioner for Police, Fire & Rescue and Fire Ben Adams said: "This report highlights the range of work Staffordshire Fire & Rescue Service undertakes to keep us all safe, not only responding to fires, but also delivering prevention and education activities, and supporting the health service to help the most vulnerable in our communities.
"Today's service faces challenges that are more complex and varied than ever before due to the impact of climate change, the fire risks associated with waste and environmental crime, and the extra demands on buildings and public safety resulting from the tragic events at Grenfell Tower.
"I'd like to thank everyone at Staffordshire Fire & Rescue for all they do to ensure the Service continues to meet these challenges, protecting the people of Staffordshire and Stoke-on-Trent."