Public warned against using BBQs in public spots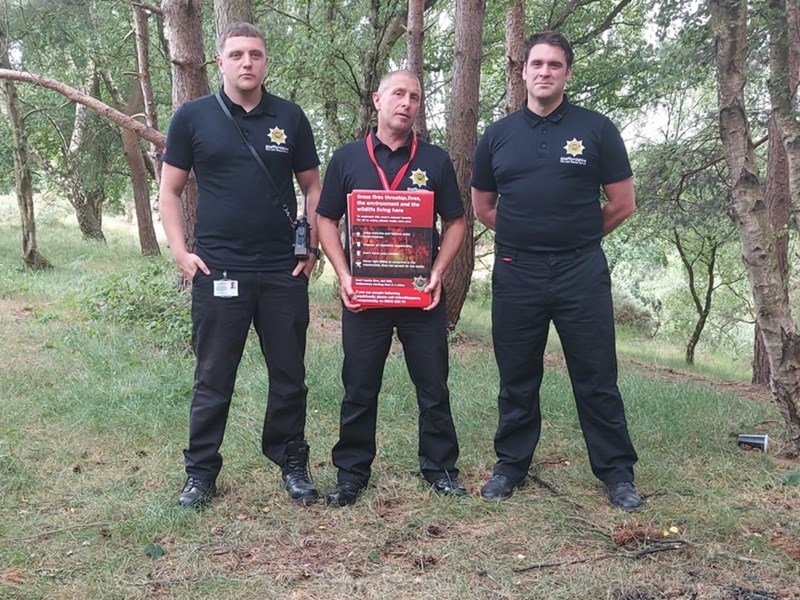 Firefighters are urging the public to enjoy BBQs responsibly to avoid the risk of inadvertently causing grassland fires across Staffordshire.
Although the weather may be changeable this weekend, the possibility for wildfires to ignite across popular beauty spots such as Cannock Chase, Westport Lake and Birches Valley remains a key focus for the Fire Service.
Prevent Delivery Lead Mark Downes and crews from Rising Brook were patrolling the local area yesterday (Thursday 23 June) and carrying out wildfire engagement talks with the local community.
They visited a grassland area on Brocton Heights in Stafford and discovered evidence of a deliberate BBQ setting on a patch of torched grass.
Prevent Delivery Lead Downes said: "Thankfully, the burn-out appeared to be contained to a small area and did not ignite nearby foliage and shrubbery, which could have potentially caused widespread damage,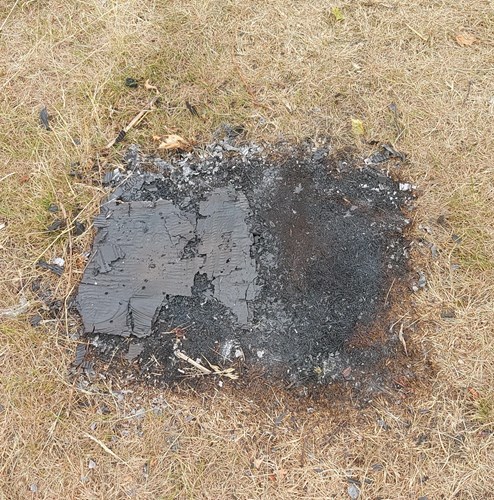 "We would like to remind the public that there is a complete ban on the use of BBQs within the grounds of Cannock Chase. Disposable or fixed BBQs cannot be used in the area under any circumstances."
The public should always abide by the following guidelines when using a disposable barbecue:
*       Only use it on an even surface, such as concrete, bricks or paving slabs
*       Place it well away from the house, shed or fences
*       Ensure it has cooled before putting it in the bin. To avoid starting a fire you should allow it to cool for several hours and then consider pouring water over it to make sure it's completely out.
Downes added: "Barbecues should never be used in the countryside and across popular beauty spots within the county. They can easily spread to surrounding shrubbery and can quickly escalate into a dangerous and uncontainable wildfire.
"They should never be left unattended and should not be used when the person in-charge is consuming alcohol."
For more information on how to stay safe when handling barbecues, visit: BBQ safety (staffordshirefire.gov.uk)