Public urged to check home appliances following tumble dryer fire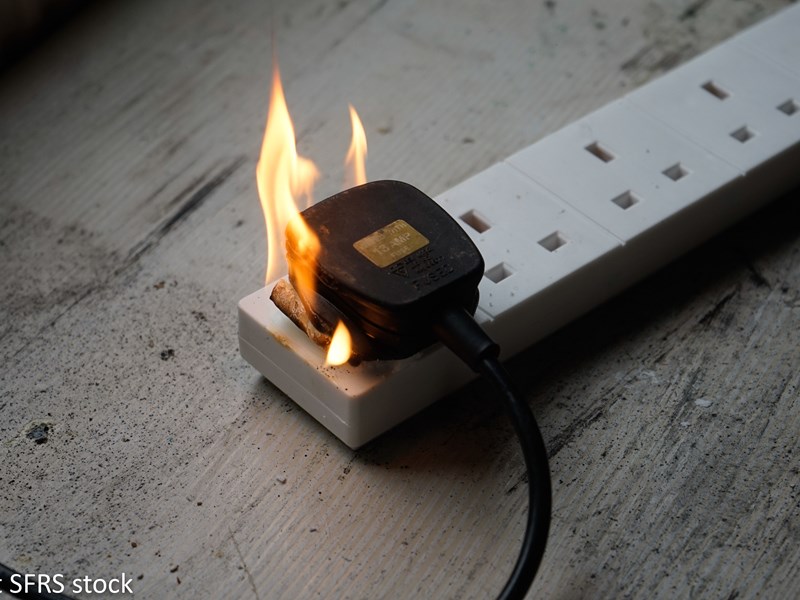 Residents are being urged to check their home appliances following a tumble dryer fire in Newcastle-under-Lyme.
Crews from Hanley and Newcastle attended an address off Mount Pleasant, at 12.50am this morning (Monday 22 August) as did paramedics.
On arrival, crews found a tumble dryer on fire.
The fire was extinguished using two breathing apparatus and one hose reel.
A man, in his 50s, was treated at the scene for smoke inhalation.
The cause of the fire was deemed to be accidental.
Crews left the scene just before 2.20am.
Andrew Bourne, Station Manager at Staffordshire Fire and Rescue Service, said: "Overloaded sockets and faulty electrical appliances cause over 7,000 house fires in Staffordshire every year. We urge residents to ensure they are aware of the risks associated with electrical appliances and make sure they adhere to the guidelines.
"It is always best practice to ensure your electrics have a British or European safety mark and to ensure plug sockets or extension leads are not overloaded.
"High powered machines such as tumble-dryers should be kept to a single socket to avoid overheating. They should not be left unattended and should be unplugged when not in use."
To read more on electrical safety, visit: Electrical safety (staffordshirefire.gov.uk).