New Assistant Chief Fire Officer joins Staffordshire ranks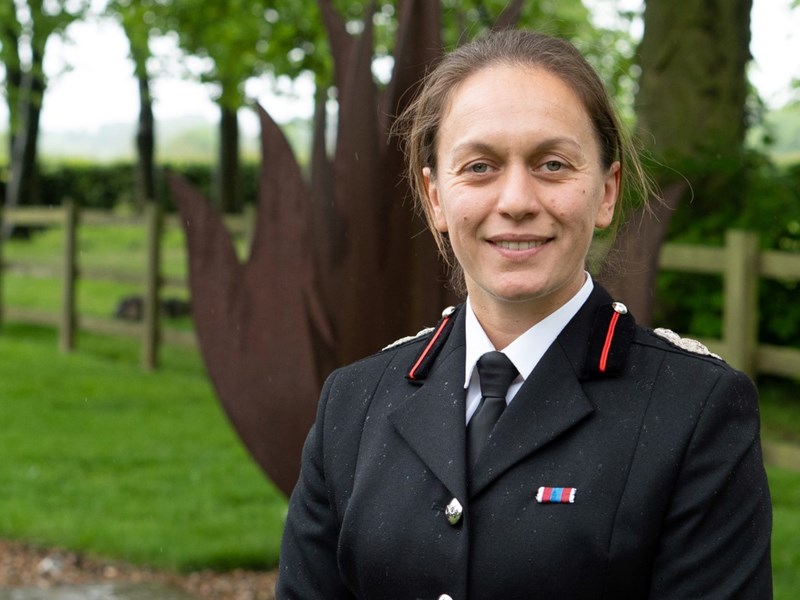 We have welcomed a new Assistant Chief Fire Officer (ACFO) to our ranks following an intensive interview process.
Michelle Hickmott, formerly of the London Fire Brigade, started her new role as AFCO last week, where she was welcomed by Chief Fire Officer Rob Barber.
Michelle, who has more than a decade of fire service experience, having served in Warwickshire, London and at The Fire Service College, said she is looking forward to getting to know the communities of Staffordshire and understanding the challenges and opportunities ahead.
She said: "I'm so proud to be part of this fantastic fire service and am looking forward to understanding what Staffordshire is all about so I can best serve its people.
"On taking the role it was important to me that I moved my home to Staffordshire so I can be part of the communities we serve on a daily basis, along with sampling an oatcake or two!"
"I've been here for less than a week and I have already experienced the fantastic ethos, culture and commitment of the service across the board, both operationally and strategically."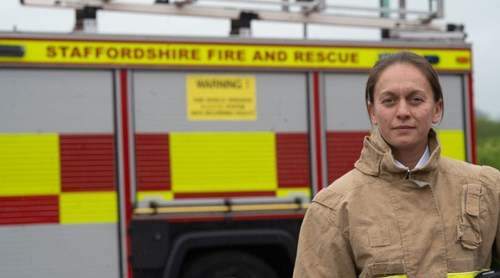 During her 14-year career, Michelle has taken on various roles of Crew Commander, Watch Commander, Operations Instructor, Station Manager, Group and Borough Commander across a plethora of different services.
Following her training in 2007, she joined Warwickshire Fire and Rescue Service, who had recently lost four firefighters while tackling a fire in Atherstone-on-Stour.
This was the largest loss of life in a fire brigade in the UK for 35 years.
Reflecting on her experience at this time, Michelle said: "One of my biggest challenges was coming into that service after such a traumatic event.
"Collectively, we had to think about how we could recover operationally. It made me realise early on in my career my passion for training and development and improving as individuals and as a service, to continuously learn even through the most traumatic times."
This focus on training led Michelle to become an instructor at The Fire Service College in 2014, where she worked to help new and existing firefighters enhance their professional practice.
Most recently, Michelle worked for the London Fire Brigade as a Borough Commander in the complex Borough of Kensington and Chelsea – of which involved a wide range of challenges concerning the aftermath of the tragic Grenfell Tower Fire.
She officially began post in Staffordshire on 6 May.
Michelle had previously been a left-back for England Women's Football Team, having enjoyed an exciting professional football career prior to her time in the fire service.
She represented Birmingham City F.C, Fulham F.C, Coventry F.C and Charlton F.C from 2003 to 2011 before undertaking a managerial role with the Birmingham Football Association.
The former Lioness said: "I hope I can harness some of my competitive spirit into my productivity for Staffordshire Fire and Rescue Service, and maybe even get involved in our five-a-side football team, if they'll have me!"
"Even though I've only recently joined, I can already see the drive and determination across the entire organisation to deliver first-class service to our communities. I'm looking forward to the future of Staffordshire Fire and Rescue Service."