Mental health support cards rolled out to fire stations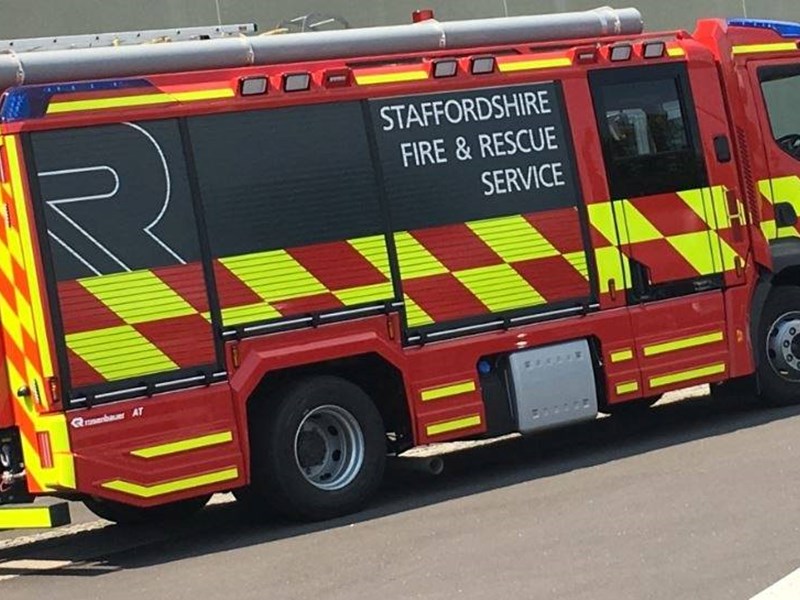 A firefighter has distributed mental health support cards to all fire stations across Staffordshire.
Anthony Doolan, a wholetime Watch Manager based at Leek Fire Station, has worked with Samaritans in rolling out business cards featuring mental health support details, to fire appliances across the county.
The distribution of the cards comes following Samaritans Awareness Day this week (24 July) with Anthony continuing to work alongside local mental health partners to support the initiative.
The cards have been placed in appliances to encourage firefighters and fire personnel to open up about how they are feeling and how they can get support to improve their mental health.
In two separate incidents last year, Anthony came to the aid of two distressed women on the A38 in Barton-under-Needwood. On both occasions, Anthony was able to convince them both to move away from the edge of the bridge and speak to professionals for support and guidance.
For his actions, Anthony was awarded the Chief Fire Officer's Congratulations Award and was celebrated at a special ceremony on 25 May.
Reflecting on the distribution of the cards and his hopes, Anthony said: "Giving out the cards is so important in encouraging firefighters and fire staff to talk to each other, to reach out and ask each other how they are.
"Firefighters and fire staff are members of the public too when they are not on duty, and so it is crucial that we all feel like we can talk to someone about anything that is playing on our minds or having a detrimental effect on our wellbeing.
 "We see members of the community affected by mental health concerns every day and the culminative effect of this on firefighters can be quite dramatic.
"For those of us who work at the fire service, we are used to varied days – where you don't know what you're going to face next, and though that can be exciting the unpredictable nature of the job can be challenging mentally and can take its toll.
"Though people may say they are 'fine', we shouldn't be afraid to ask again, and again.
"We'll continue to work to break the stigma surrounding mental health and support our staff and communities to achieve the best possible wellbeing."
To read more about Anthony's work alongside Samaritans, visit: Firefighter honoured for life-saving actions (staffordshirefire.gov.uk)