Local residents invited to attend community fun-filled day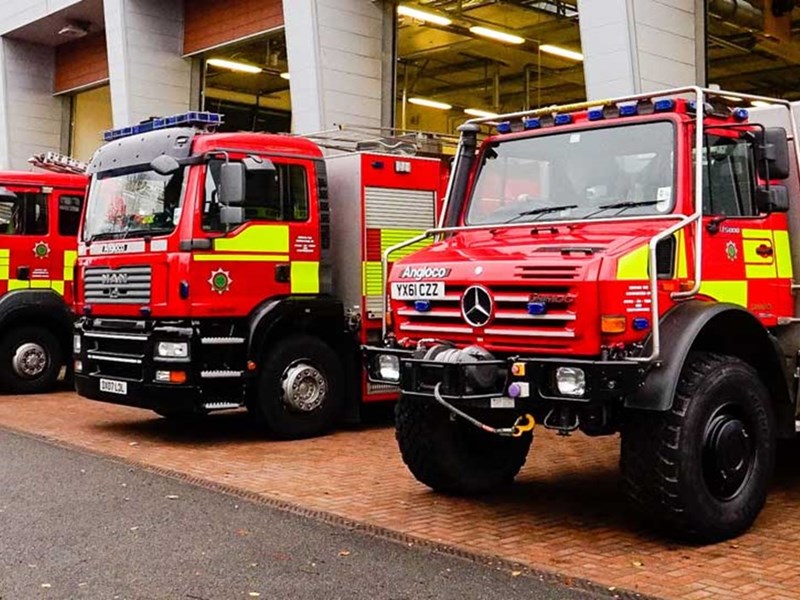 A chance to learn about fire safety, and also learn about on-call recruitment opportunities at Staffordshire Fire and Rescue Service will be just some of the opportunities on offer at the Tutbury Fire Station Community Day.
Attendees will get an opportunity to meet firefighters and staff, on Saturday 6 August from 11am, who serve communities across East Staffordshire and the wider Staffordshire region.
Held at Tutbury Fire Station, Bridge Street, firefighters will be offering advice and information to the community on fire safety, including regular smoke alarm testing.
There will be opportunities for attendees to find out more about on-call recruitment, take a look around a fire engine and even participate in throwing wet sponges at the crew in stocks.
Welephant the mascot will be making an appearance, and kids will have a chance to sign up to The Welephant Club.
The club is targeted at those aged between four-years-old and eight-years-old to learn about fire safety.
And speaking of mascots, Derby County Football Club's mascot Rammie will be attending the community day.
Tea and cake will be on offer, with all money raised from the day going to The Fire Fighters Charity.
Our colleagues at Staffordshire Police will also be attending the show.
Michelle Dudman, Watch Manager and On-Call Support Officer at Staffordshire Fire and Rescue Service, said: "We're really looking forward to being at the community day to give the public an insight into what we do.
"There will be the opportunity to find out more about becoming an on-call firefighter with firefighters on hand to provide information and encourage those who have never considered the role to find out more.
 "We're also thrilled to be at the community day to remind communities of how to keep safe in their homes and test their smoke alarms so that we hopefully continue to reduce the number of instances of house fires across the county."