Local businesses urged to consider employees for on-call firefighter recruitment drive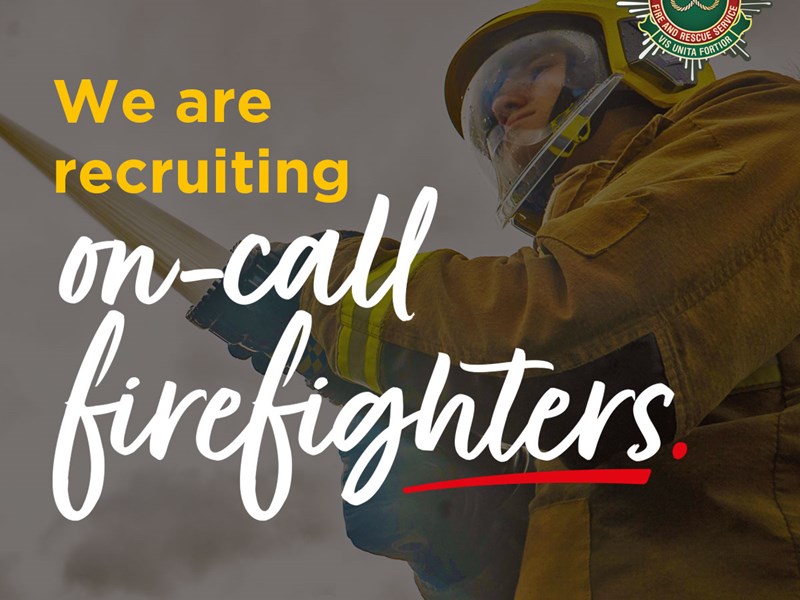 Local businesses across Staffordshire are being asked to put forward employees who may be interested in joining us as an on-call firefighter.
On-call firefighters provide emergency cover from their home or work base, responding to emergencies within approximately five minutes of their alerter going off.
Businesses that are located within five minutes of a recruiting fire station and have workers in flexible roles are being encouraged to consider whether they can help support the local community by releasing employees to attend emergency incidents.
In return employers will benefit from their workers gaining training in areas such as first aid, health and safety and even large goods vehicle (LGV) training, all of which come with transferable skills that could be utilised in the workplace. There is also the positive reputational impact supporting on-call firefighters will have as allowing them to be released from work to attend incidents will improve the emergency over in the local area.  
On-call firefighters are paid and so for the period that they are away from the workplace the employee would be paid by us and not their primary employer.
A new guide for employers has been produced to provide more information to businesses who are interested.
Mark Walchester, Group Manager at Staffordshire Fire and Rescue Service, has advice for employers considering putting recruits forward: "Employing an on-call firefighter could bring benefits to the individual as well as your business.
"On-call firefighters are reactive and trained to respond to a variety of incidents which can benefit both them personally and your business.
"They will also have the ability to help protect your business in the event of a fire. An on-call firefighter would have an awareness of your building's layout and business processes as well as how to respond to the incident. They will be able to assist with the initial incident, ensuring their colleagues are safe and support the fire crew when they arrive in sharing vital information.
"You will always be an on-call firefighter's primary employer and have priority over the amount of 'on-call' cover your employee gives. During the recruitment process, we will explain to all new on-call firefighters who respond from their work base the impact being 'on-call' can have to their employer."
Dez Stoddart, Station Manager at Staffordshire Fire and Rescue Service, added: "It is agreed during the recruitment process the hours in which an on-call firefighter can be 'on-call' and we will also emphasise that on-call firefighters need to ensure their primary employer is happy with this commitment.
"We are committed to working with our on-call firefighters to ensure they understand the process of responding from their work base and we will work with employers to answer any questions they may have."
If you're keen to learn more about being an on-call firefighter, there are still a couple of taster sessions left for you to attend.
Saturday 27 May, Ipstones Community Fire Station, 11am – 2pm
Saturday 3 June, Abbots Bromley Community Fire Station, 11am – 2pm
To learn more about becoming an on-call firefighter and how you can make a difference in your community, visit our website: On-call firefighter recruitment (staffordshirefire.gov.uk)