House fire caused by faulty Hi-Fi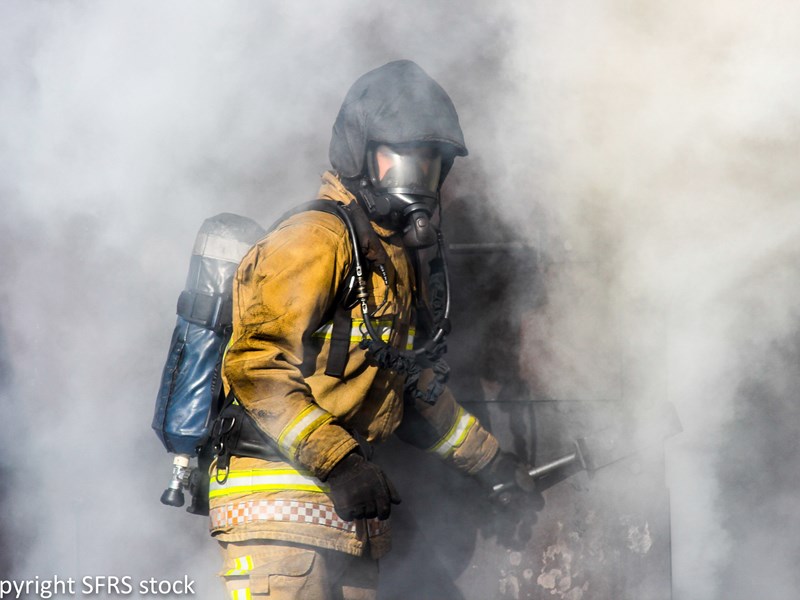 Firefighters are urging residents to ensure their electrical items are safe to use following an accidental fire in Tamworth.
Crews from Lichfield, Tamworth Belgrave and Mercia went to a home on Grayling, Dosthill, just after 2.15am yesterday (25 June) with colleagues from Staffordshire Police and paramedics from West Midlands Ambulance Service.
The building had been evacuated before we got there and firefighters used hose reel jets to extinguish the fire by 4.15am.
Four people were checked over at the scene for smoke inhalation and were taken to hospital has a precaution.
After inspecting the cause, we later deemed the fire to be accidental after a Hi-Fi had ignited.
Faulty electrics such as overloaded sockets and faulty electrical appliances cause around 7,000 house fires across the country.
Duncan Cole, Station Manager at Staffordshire Fire and Rescue Service, advises on how people can use their electrical appliances safely.
"Residents should make sure all electrical appliances have a British or European safety mark when you buy them.
"Try to keep one appliance to one plug where possible and don't overload extension leads and sockets which are prone to overheating.
"When you're going to bed or leaving the home, turn off all of your plug sockets and don't leave electrics on for long periods of time.
"High powered appliances such as washing machines should always have a single plug socket."
You can also register your appliances and keep up to date with safety updates and repair notifications from a list of suppliers. To find out more, visit: Home - Register My Appliance