Former Station Manager urges people in Abbots Bromley to apply to become on-call firefighters
Former Station Manager, Gary Fox, has returned to Staffordshire Fire and Rescue Service after a brief hiatus, and is encouraging members of the local community to join him as an on-call firefighter. 
Gary retired from the Service in January 2022 after working in a variety of roles over three decades but his love for serving communities and working for Staffordshire Fire and Rescue Service saw him return over the summer.
He is now a member of support staff, based at Service Headquarters, and also returned to one of his previous roles an on-call firefighter at his local fire station in Abbots Bromley.
Gary said: "I had six months away but soon realised that I had more to give and wanted to continue working for the Service and helping my local community.
"I started back working for the Service at the beginning of August and had to complete a short period of retraining to refresh and confirm my knowledge and skills, before being able to be fully available to respond to incidents again.
"I have enjoyed completing these courses and being able to return to work with colleagues across the Service.
"Returning to work as an on-call firefighter in Abbots Bromley means I can support the availability of the fire engine in my local community. 
"We are in need of more people to join the crew here in Abbots Bromley and would welcome any enquiries from interested residents. Although we hope we are never needed, it is very rewarding to be able to respond and help people in and around your own community."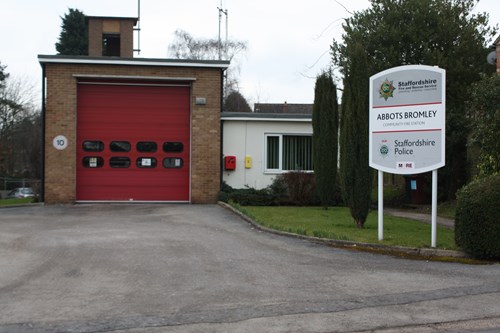 Abbots Bromley is one of our on-call fire stations based at the heart of its community in East Staffordshire.
On-call firefighters are part-time, paid firefighters who provide emergency response to the same emergencies as whole-time firefighters.
Like Gary, they often have a primary job and fit in their role as an on-call firefighter around their main employment.
They will respond from their local fire stations from either their home or work base when an emergency is called in.
We are keen to hear from anyone in the local area who is interested in joining the team.
Further details are available on our website: https://www.staffordshirefire.gov.uk/careers/on-call-firefighters/ or alternatively you can contact local on-call support officer, Michelle Dudman at: michelle.dudman@staffordshirefire.gov.uk