Firefighters urge caution following chip pan fire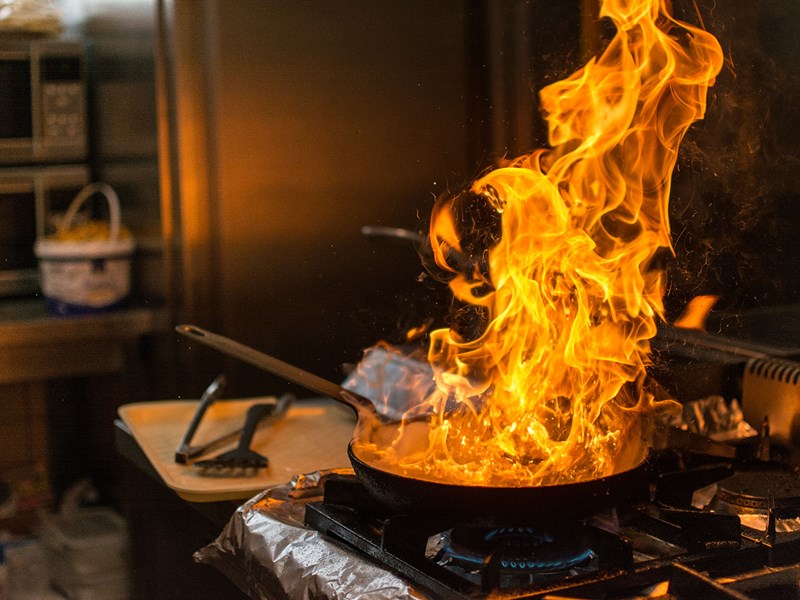 Staffordshire Fire and Rescue Service is urging communities to be on guard when cooking after attending a chip pan fire in Endon.
Crews from Hanley and Leek as well as paramedics attended a business premises on Leek Road, Endon, at around 3.50pm yesterday (Wednesday 29 June).
On arrival, crews found the fire had been extinguished after a chip pan had ignited.
Four members of staff were treated for smoke inhalation at the scene and did not require hospital treatment.
Crews left the scene just before 4.35pm.
More than half of the incidents the service attends is caused by cooking, with distraction often being the main cause of these fires.
Darren Jackson, Station Manager at Staffordshire Fire and Rescue Service, has advice on how you can keep safe cooking.
He said: "It's really important that when preparing for meal times we pay close attention to the food we are cooking and look when we cook, otherwise the consequences could be fatal.
"Take any pans off the heat if you have to leave the room.
"Take care if wearing loose clothing as it can easily catch fire particularly when using the hob."
For further advice, visit Staffordshire Fire and Rescue Service | Cooking Safety