Firefighters remove loose bricks following storm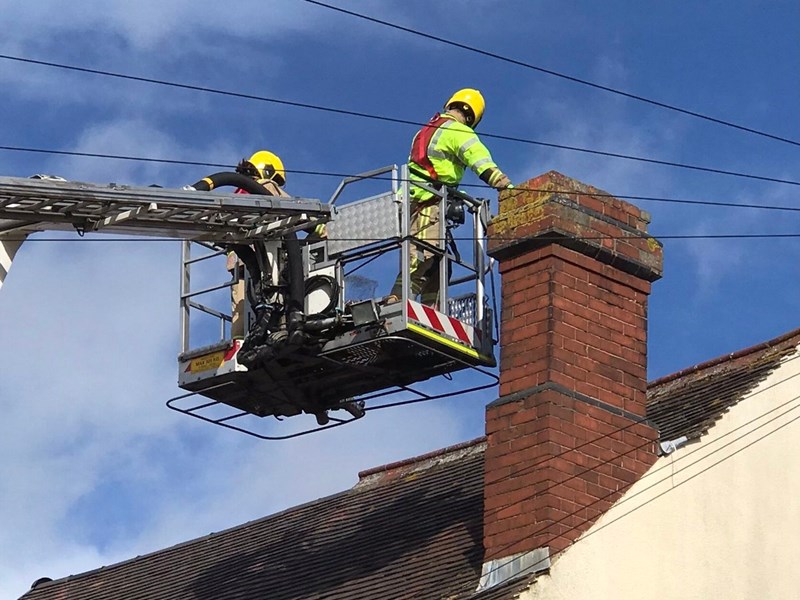 Firefighters have safely removed roof tiles and bricks from a property after they became loose during the recent inclement weather.
Crews were called to a property on Trent Valley Road, Stoke-on-Trent, just after 10.35pm on Monday (5 September).
Firefighters from Hanley and Longton attended the scene.
Crews used a ladder to access the roof area and removed the loose debris.
No one was reported injured.
Crews made the area was safe before leaving at around 1am on Tuesday (6 September).
Darren Jackson, Station Manager at Staffordshire Fire and Rescue Service, said: "To make sure your home is safe from the effects of weather and to prevent damage and fire, you should make sure that you have: regular checks of your property including chimney inspections and cleaning, install working smoke alarms on each floor as well as a carbon monoxide alarm.
"You should also look to plan an escape route so that you can get out of your home if there was a fire and make sure your route is clear.
"These measures could potentially save your life and your family's life as well as protect your home from damage."
For more information on fire safety at home visit: Safety at home | Staffordshire Fire and Rescue Service.