Firefighters issue warning after house fire caused by cigarette
Firefighters are urging residents to ensure they don't fall victim to accidental house fires after a woman was rescued from her home in Tamworth after dropping a cigarette.
Just before 12am on Saturday (11 February), we received reports of a house fire in Wilnecote.
Two local crews from Tamworth and Tamworth Mercia were immediately sent to the scene and began working to bring the fire under control.
A woman, who was the only one in the property at the time, was rescued by fire crews and treated at the scene for smoke inhalation by paramedics from West Midlands Ambulance Service. She was later taken to hospital as a precaution. 
Breathing apparatus and hose reel jets were used to extinguish the fire by 12.50am.
No one else was injured.
We made sure nearby properties were safe and no hotspots were left. We also ventilated excess smoke which was trapped inside the home using specialist equipment.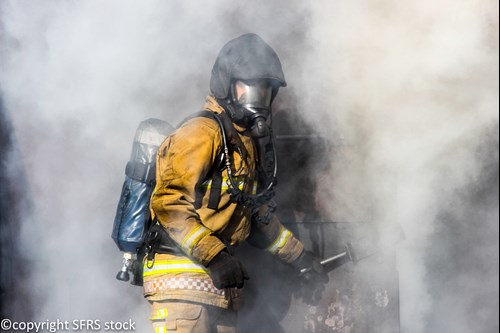 After inspecting, the cause of the fire was later deemed to be accidental as a result of a dropped cigarette.
Watch Manager Emerson Carrol, who attended the incident, said: "Crews worked diligently in order to rescue the woman from inside the heavily smoke-logged property and ensure the fire was dealt with as effectively as possible.
"We've seen unfortunate examples recently where dropped cigarettes have caused fatal house fires – particularly with the tragic incident in Rugeley on 31 January.
"Whilst we encourage people not to smoke inside their own homes, we would ask that those who do make sure their cigarettes are stubbed out thoroughly using an ash tray.
"Never smoke in bed as it can be easy to fall asleep and always make sure you safely dispose of them."
The message comes after statistics revealed that people who live alone are four times more likely to die as a result of an accidental house fire in Staffordshire.
We launched our Living Alone campaign to raise awareness of the risks and ensure the most vulnerable members of the community are best protected.
If you know someone who lives alone or someone who might be at risk, call us on 0800 0241 999.
To read more about our Living Alone campaign, visit: Living Alone (staffordshirefire.gov.uk)