Firefighters issue advice following chimney fire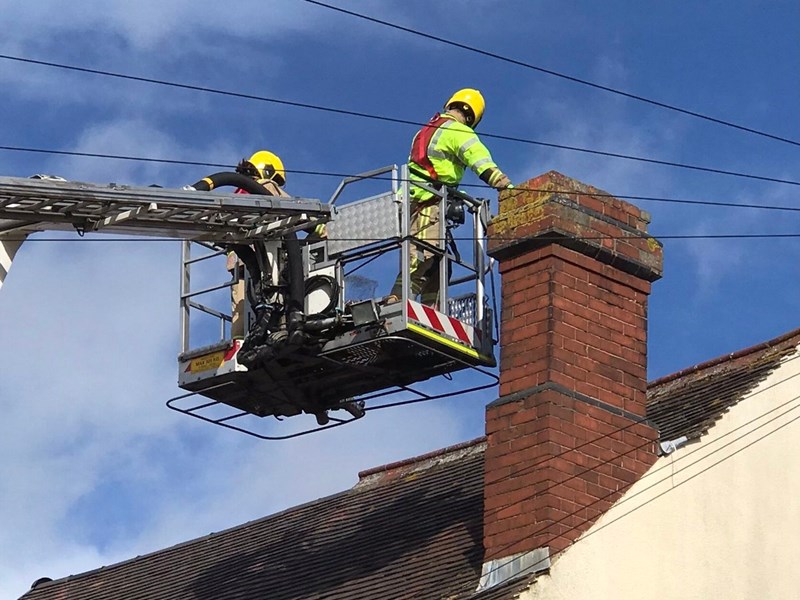 Crews are issuing advice to residents following a chimney fire in the Staffordshire Moorlands.
A crew from Leek attended an address off Meerbrook Road, Rushton Spencer, just before 6.25pm on Monday (27 February).
On arrival, the crew found the fire had been extinguished.
Following further investigation and using chimney rods, the chimney was found to have a blockage.
The blockage was cleared and the occupant was offered advice by the crew.
No one was injured.
The crew left just before 7.50pm.
Jon Jackson, Station Manager at Staffordshire Fire and Rescue Service, said: "Our crews commit numerous resources to chimney fires across the region each year.
"Residents can better ensure their chimneys are safe by having regular inspections, cleaning them quarterly when using dry wood and ensuring fire guards are used at all times.
"You can better protect yourself and others by ensuring wood is completely dried before use and stored away from naked flames. Chimneys can become blocked if poor quality fuel is used – leading to a build-up of carbon monoxide".
For more information on chimney fire safety, visit: Chimney fire safety (staffordshirefire.gov.uk)