Firefighters called to kitchen fire in Newcastle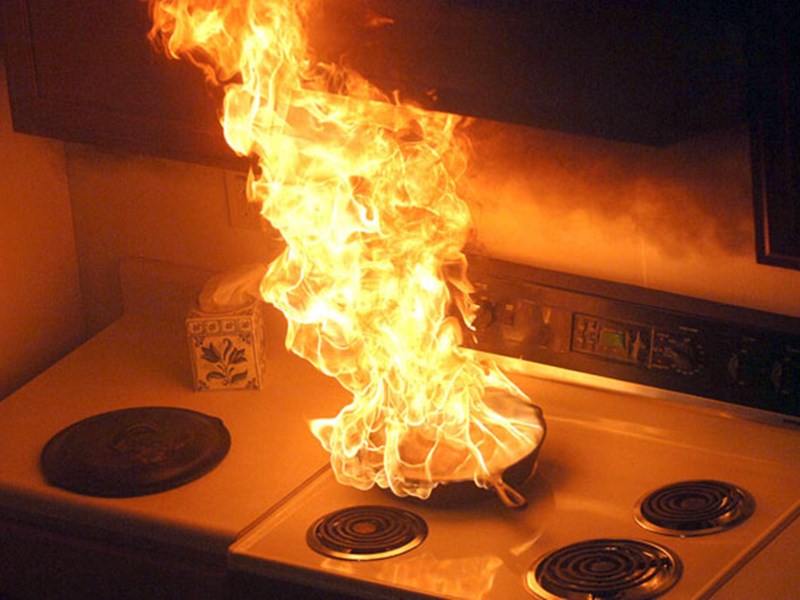 Staffordshire Fire and Rescue Service were called at around 2.50pm on Sunday (23 January) to a property off Wolstanton Road, Newcastle-under-Lyme following reports of a kitchen fire.
Crews from Longton and Penkridge attended the scene.
On arrival, crews found the fire had been extinguished.
It is believed the fire was an accidental ignition and was caused by a frying pan left unattended.
It is also reported the fire also spread to the extractor and cupboards before being put out.
Crews left the scene at around 3.30pm.
Dan Keeling, Station Manager at Staffordshire Fire and Rescue Service, said: "More than 50% of the fires we attend are caused by cooking. Distraction is the main cause of these fires, with pans and grills left to set alight because they've not been looked after properly. 
"It's really important that when preparing for meal times we pay close attention to the food we're cooking and look when we cook, otherwise the consequences could be fatal."
Here are some tips on how to stay safe in the kitchen while cooking:
Look when you cook. Take any pans off the heat if you have to leave the room
Do not use a chip pan, use a thermostat controlled electric deep fat fryer instead
Do not leave children alone in the kitchen whilst cooking with the hob or oven
Do not place anything metallic in the microwave
Keep electrical leads away from water and keep electrical leads and cloths away from the hob
Avoid cooking if you have been drinking alcohol
Keep the oven and grill clean, a build-up of fat and grease may catch fire
Take care if wearing loose clothing as it can easily catch fire particularly when using the hob
When you have finished cooking, double check that you have turned off the oven
Do not use matches or lighters to light gas cookers. Spark devices are safer.
For more safety advice, visit the Staffordshire Fire and Rescue Service website.