Firefighter taking on half marathon in full kit
A local firefighter is gearing up to take on a half marathon in full kit to help raise money for the local community.
Cannock based firefighter Mitch Stafford will be running the Uttoxeter Half Marathon on Sunday 30 April to help fundraise for a cause close to his heart.
He will be taking on the challenge in full fire kit, breathing apparatus set and a helmet - which weighs about 25 kilograms - to raise money for a local football club he has volunteered and coached at for more than a decade.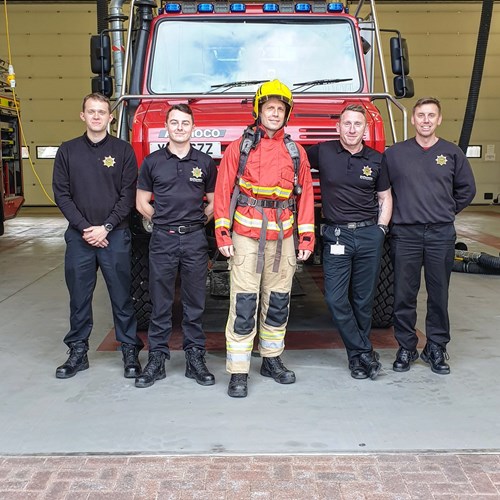 He said: "Being a firefighter isn't just about putting out fires and saving people, it's about giving back to the local community and being a champion for good causes."
Mitch, who has trained the under-15s football team at Uttoxeter Juniors Football Club since 2020 hopes that the money raised will help to better the club's facilities and equipment. He used to work as a welfare officer for the club and has given his spare time to help with ground maintenance, sponsorship deals and repairs to give the youngsters a chance to thrive in the sport.
He said: "I just want to help the club as much as possible. It's such an important part of the local community which will really benefit from some donations.
"We recently financed new nets which help with ball retention and we are looking at building dug-outs and extra fencing around the ground to stop us from losing so many footballs!
"Doing this just sends a message to the players, the staff and the local community that we are supporting them as much as we can."
It's not the first time Mitch has raised money for charity either. In 2019, he cycled from Uttoxeter to Combe Martin in North Devon in a route spanning more than 240 miles, in 18 hours, to raise money for The Firefighter's Charity and Macmillan Cancer Support.
He's already raised more than £1,000 for the football club and is hoping that his efforts may land him a place in the world record books.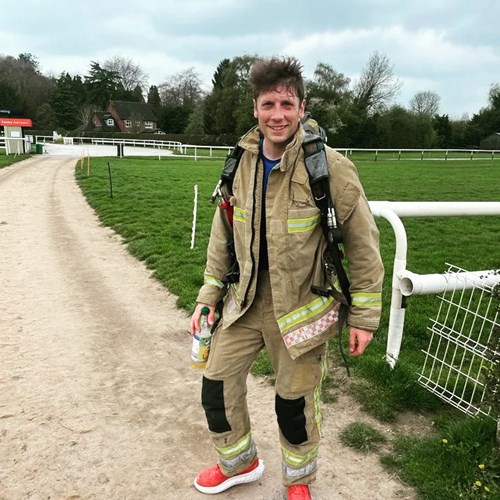 Mitch added: "The current time for a runner to finish a half marathon in full firefighter kit is two hours 16 minutes and I'm training hard to try and beat that.
"Hopefully, without any trips or falls on the day, I'll be able to raise money for an important cause and break a record at the same time!"
If you'd like to donate to Mitch's cause, please visit his fundraising page here: https://www.justgiving.com/crowdfunding/mitch-stafford-firefighter-equipment-half-marathon?utm_term=Rv63rN7QZ