Firefighter dons dancing shoes to come second in prestigious competition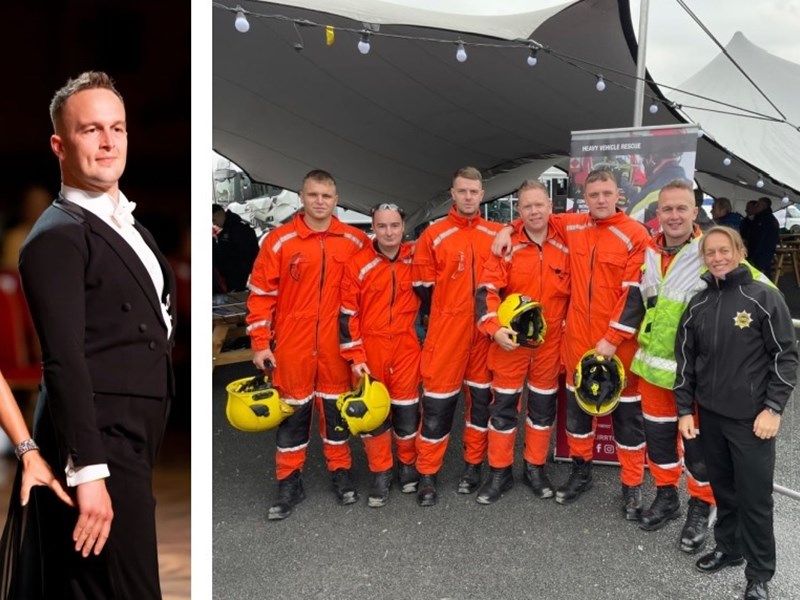 A firefighter has donned his dancing shoes to achieve second place in a prestigious ballroom sequence competition in Blackpool recently.
Rob Lem, aged 37, who is a Crew Manager based in Stafford, began ballroom dancing at the tender age of five after being inspired by his parents, who were both avid dancers themselves.
Since then, he has competed across the country with his dance partner Keeley, creating sparks on the dance floor.
Most recently, Rob competed in the British Championships held at Blackpool's renowned Winter Gardens in October this year, where he and his partner came second in the British classical sequence category out of a total of 12 other couples.
Rob said: "I've been dancing my whole life and with Keeley since I was a teenager.
"Ballroom sequence dancing means that everyone gets shown the same sequence to follow and then has to perform it to the judges.
"We were thrilled to be selected as second. I think, because we were competing against younger dancers, perhaps the judges saw our level of experience and technical ability, which was really encouraging."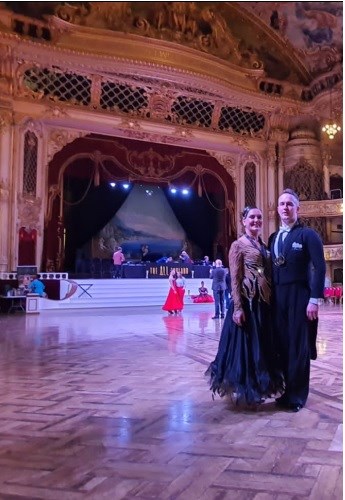 But how does dancing compare to firefighting?
"You could say that in both ballroom and firefighting, you have to be light on your feet," said Rob, who started with the fire service as an on-call firefighter in Codsall & Bilbrook in 2008.
He became a wholetime firefighter in 2018, completing apprenticeship with the service at Longton, before being promoted to crew manager level at Stafford Community Fire Station earlier this year.
Now, with the Strictly Come Dancing final around the corner, Rob hopes he too will be able to encourage more people to get involved in ballroom dancing, as well as considering a career in the fire service.
He said: "Dancing has always been part of my life and my family's life. Since my dad passed away a few years ago, my mom and sister continue to support me in my dancing, travelling with me every month to different competitions and it keeps us really close.
"My fire service role also has that sense of community and working together for a common goal and I would encourage anyone who is considering a career in the service, or in dancing, to just go for it!"
The Crew Manager is hoping to compete at the Easter Festival in April 2023, though he's due to hear the pitter-patter of tiny (potentially dancing!) feet in February as he and his other half are expecting a baby girl.
Rob added: "I'll be happy to support my daughter in whatever she's interested in, whether she's interested in following in my dancing footsteps or not!"
To find out more about a career in the fire service, visit: Careers | Staffordshire Fire and Rescue Service.