Fire service warning over household appliance fire risk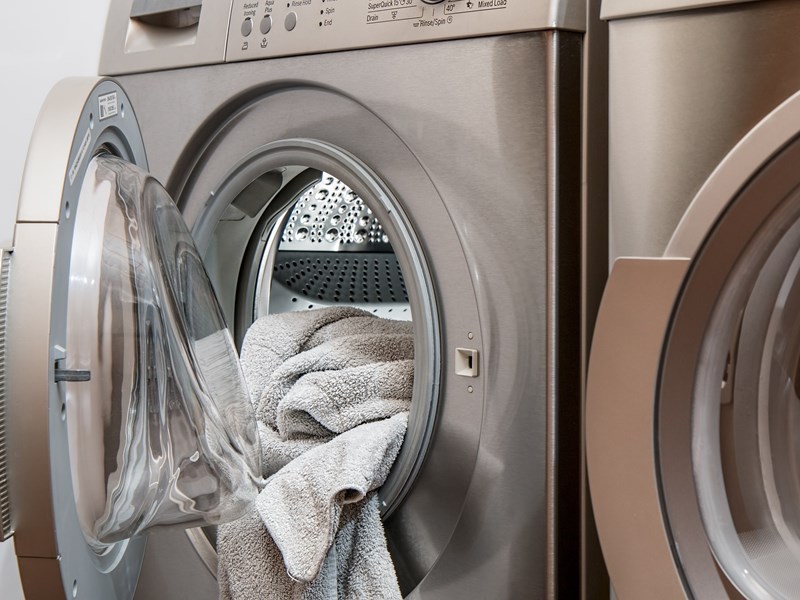 We are warning the public over the potential dangers of running large household appliances while unattended after a number of accidental house fires recently.
If you are planning on leaving the house, or heading to bed, it's not recommended to leave goods like washing machines, tumble dryers and dishwashers on in the meantime, as they can all cause electrical fires.
There is often a misconception, which has recently been exacerbated by social media, that it is cheaper to use electricity during off peak night-time hours.
For most households this is simply not the case, unless like the minority of homes you are on an off-peak or time of use tariff.
If a fire breaks out during the night, the risk to life is always greater as it's very likely people will be asleep and have less time to react and escape the property.
This advice follows a number of recent accidental fires which have involved white goods in south Staffordshire.
During the afternoon of Thursday 3 November crews from Tamworth and Lichfield were called to a washing machine fire at an address on Dosthill Road in Tamworth.
Fire fighters used breathing apparatus and hose reel jets to bring the fire under control.
At 10.30pm on Wednesday 9 November, fire fighters from Tamworth visited an address off Middlesmoor in the Stonydelph area after a small fire involving a tumble dryer.
They made the appliance safe and gave fire safety advice to the residents.
In the third incident, on Tuesday 15 November, we were called just after 8.40pm to a kitchen fire at an address on Darnford Lane in Lichfield.
Crews from Lichfield and Tamworth used breathing apparatus and hose reel jets to extinguish the blaze.
A woman was taken to hospital as a precaution.
Thankfully, no one has been seriously injured in any of these incidents, but they act as a timely reminder to take fire safety precautions in the home to stay safe, alongside the launch of our 'Be Warm. Be Safe.' campaign.
Community Safety Officer Hannah Grostate said, "We understand that this is a financially challenging time, and we are all looking out for ways to save money, but it is important to also mitigate the risk of fire by following our simple safety advice.
"Please ensure that your appliances are not subject to a recall, that the cables are not damaged and it's in good working order.
"Don't be tempted leave the washing machine, tumble dryer or dishwasher running overnight or while you are out. They are a fire risk because of their high wattage, friction and motors.
"Products that are presenting any issues should be unplugged, and we recommend that you contact the retailer, manufacturer or a qualified repair technician.
"Finally, please make sure that you have a working smoke alarm on every floor in your home and know your exit plan in the event of a fire, it really could help to save your life."
For more information and advice please visit: Be Warm. Be Safe. (staffordshirefire.gov.uk)
To check for recalls and register your appliances, please see: Home - Register My Appliance