Fire crews tackle accidental building fire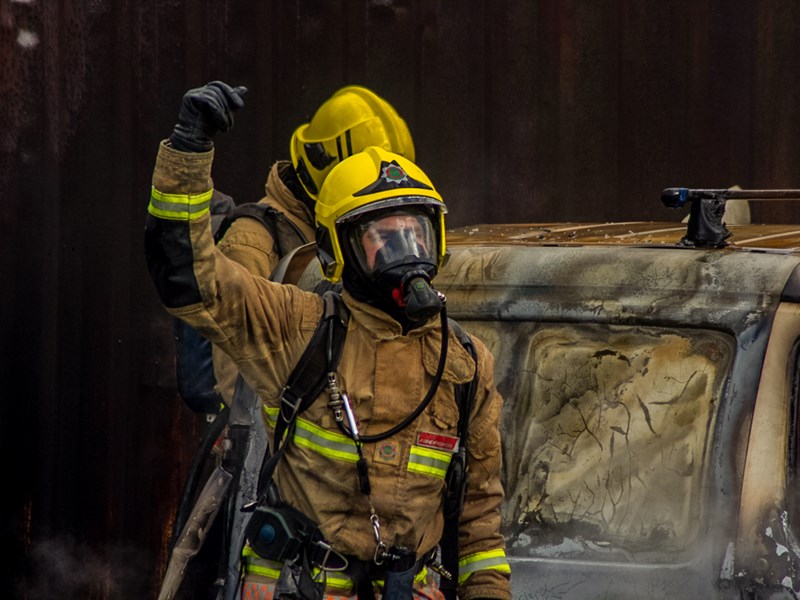 Fire fighters have tackled a building fire in north Staffordshire which is believed to have been caused accidentally by an electrical fault.
The fire service was called at around 5.30am on Monday (20 December) to Ellastone Road in Ramshorn following reports of a building fire.
Crews from Cheadle, Hanley, Ipstones and Longton attended and found a building roof on fire.
No one was injured.
Crews used two hose-reel jets and two breathing apparatus to extinguish the fire which was later deemed accidental ignition as a result of an electrical fault.
Staffordshire Police were also in attendance for traffic management purposes.
In order to protect yourself from electrical fire, fire fighters advise:
When using electronic devices always use the official charger and don't be tempted to use cheap counterfeit replicas instead
Ensure that you replace all damaged cables and chargers
Make sure all electrical appliances have a British or European safety mark when you buy them
Don't overload your sockets - keep one appliance to one plug where possible and use the socket overload calculator to reduce the risk of fire
Unplug appliances when you are going to bed or not using them
High powered appliances such as washing machines should have a single plug socket
Never use square box plug adapters, and if using a strip adapter/extension make sure it's fused and don't overload it
If using a cable drum extension lead, it should be completely unwound to avoid overheating.
For more information on how to protect yourself from electrical fire, visit: Electrical safety (staffordshirefire.gov.uk).