Fire crews rescue two people from car after collision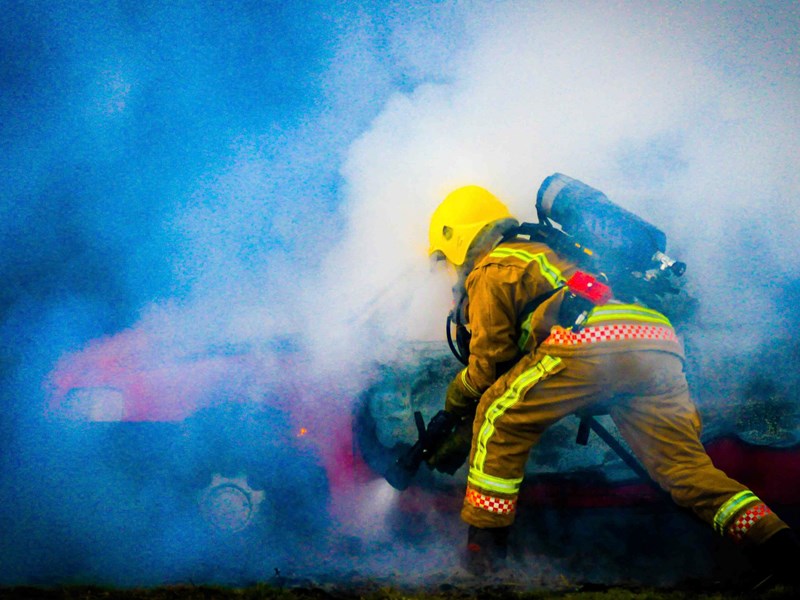 Fire crews have rescued two people from a car involved in a collision in Penkridge.  
Firefighters were called to Teddesley Road, at 8.45am this morning (Monday 15 August), following reports of a two-vehicle-collision.
Crews from Rising Brook and Stafford attended as did paramedics and Staffordshire Police.
On arrival, crews found a black Peugeot 107 and a red Vauxhall Corsa involved in a collision, with the Corsa on its roof.
Crews used hydraulic cutting equipment to extricate the driver of the Corsa, a woman in her 60s, and a male passenger, in his 80s, from the car.
Both were taken to hospital by land ambulance.
Crews remain at the scene.