Fire crews issue advice over washing machine fire risk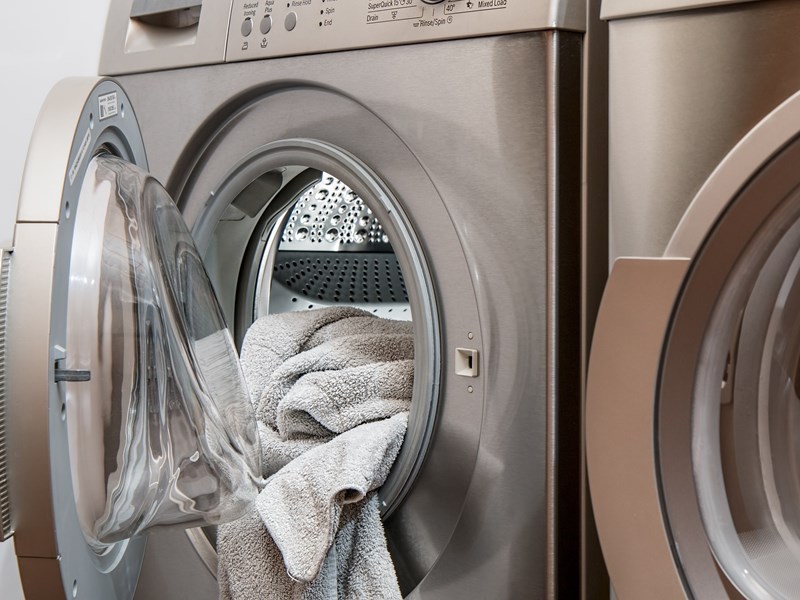 We are reminding people to check their appliances and follow the manufacturer's instructions after a washing machine almost caught fire at a home in Stoke-on-Trent.
Crews from Longton were called just after 12pm on Saturday (17 June) to a house in Meir after the occupier noticed smoke and a burning smell coming from a washing machine.
Tassels from decorative cushions had been caught in the washing machine drum. The friction caused smoking which could have led to a fire if the cycle had continued.
Watch Manager Tim Plant said: "A burning smell coming from your washing machine can indicate a potentially dangerous situation.
"Luckily on this occasion, the resident spotted that something wasn't quite right before a fire developed.
"It's important to ensure that you are following the manufacturer's guidelines for both the machine and the garments you are washing.
"If the item does have tassels or loose fabric, like the cushion shown in the image below, please consider hand-washing them instead."
Sadly, each year we attend many fires caused by electrical appliances. Please follow our top tips to keep you, your family and your home safe:
Always follow the manufacturers instructions.
High powered appliances such as washing machines should have a single plug socket.
Never leave appliances on overnight or when you go out.
If you are concerned about the safety of a product stop using it and make your concern known to the retailer, manufacturer or your local Trading Standards office.
Use the register my appliance website to register your appliances and check for safety updates and repair notifications.
To find out more about how to protect your home from fire, visit: Your Safety (staffordshirefire.gov.uk)