Father of schoolboy who lost life in lake and authorities urge others to stay out of water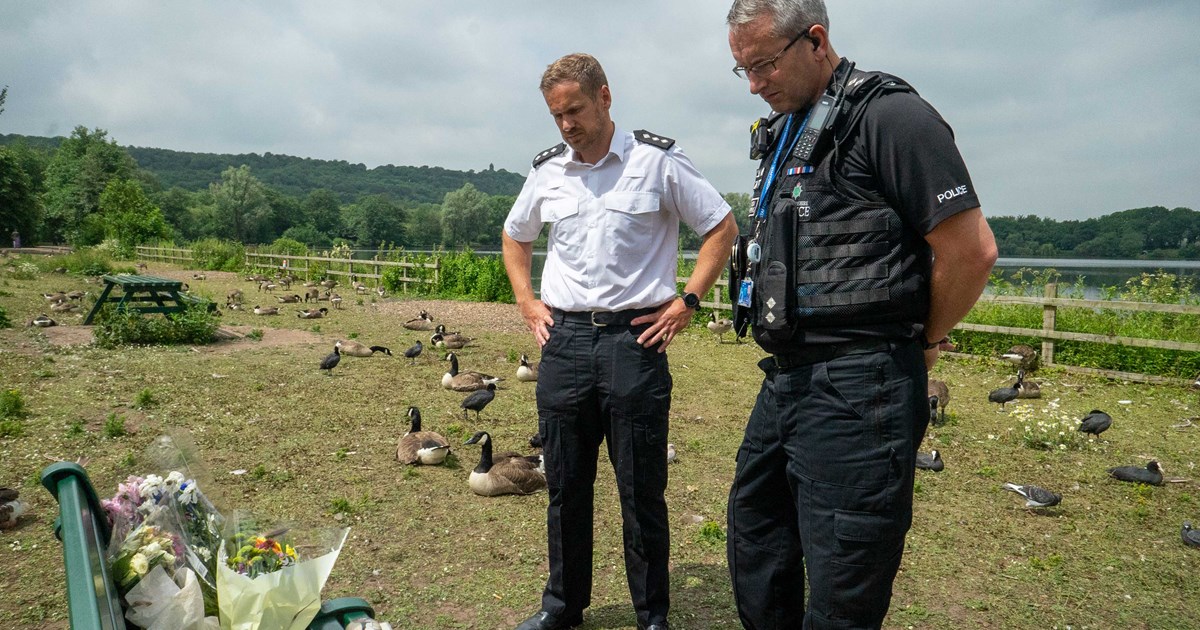 With temperatures set to soar this weekend, Staffordshire authorities, along with the family of a boy who drowned in a Stoke-on-Trent lake, are urging the public not to enter open water to cool off.
No parent should ever go through what Glynn did. Which is why we're asking parents to explain to children why they should only ever swim in properly supervised pools.
On 25 June 2018 13-year-old Ryan Evans entered the water at Westport Lake, Tunstall, with his two friends aged 12 and 13. After getting into difficulty his friends managed to get out of the water to raise the alarm, but sadly Ryan wasn't able to get out. After two days of intensive searches of the lake, Ryan was finally found on 27 June.
The search effort was co-ordinated by Staffordshire Police and Chief Inspector John Owen, who led the team of police officers, and liaised with fire officers and firefighters, as well as supporting Ryan's family.
It's just over three years since the tragedy and CI Owen has recently spoken to Ryan's dad Glynn who says he's desperate for other families not to have to go through what he did when he lost Ryan. He wants parents to speak to their children to warn them not to go into any water and only swim in properly supervised pools.
With this in mind CI Owen and Deputy Chief Fire Officer (DCFO) Rob Barber from Staffordshire Fire and Rescue Service have joined together to highlight water safety advice ahead of the heatwave.
CI John Owen said: "We really need you to talk to your children about water safety, especially during the school holiday and periods of warm weather. We want them to enjoy the summer safely.
"No parent should ever go through what Glynn did. Which is why we're asking parents to explain to children why they should only ever swim in properly supervised pools.
"By helping them understand the dangers of swimming in rivers, canals and lakes, you can ensure they don't make a decision that could cost their life."
DCFO Rob Barber added: "We also want you to help your children know what to do if they see another person or a pet in trouble in the water, or if they end up struggling in the water themselves."
If someone in trouble in water it's important to:
Not enter the water yourself.
Raise the alarm or if you have a mobile phone call 999 and ask for the fire service.
If there is a lifebuoy or throwline nearby throw it to them. If not throw anything to them that will float.
If you get into difficulty in water, you should:
Try to fight your instinct to thrash about, instead lean back and float on your back while you catch your breath.
Once you are calm call for help or swim for safety if you are able to.
The dangers of swimming in rivers, canals, lakes and reservoirs:
The water is often a lot colder than expected – which can cause cramps and make it hard to move.
There may be hidden currents.
It is difficult to estimate how deep the water is before entering.
They might not be able to get out as there may be steep, slimy banks or sides.
There is no way of knowing what hazards lies beneath the surface of the water such as shopping trolleys, sharp metal and broken bottles.
If the water is polluted it could make them seriously ill.
Cllr Lorraine Beardmore, cabinet member for culture, leisure and public health at Stoke-on-Trent City Council, said "We must all do our part in continuing to get the message out that swimming in open water is extremely dangerous and is very different to swimming in a pool, where the water is warm and the conditions are controlled.
"The family of Ryan have shown incredible bravery since the tragic event in 2018 and they don't want anyone else to go through what they have.
"It's really important you talk to your children and make them aware of the hidden dangers that can be in open water, especially as we enter the school holiday period. A five minute chat with your children could really make the difference. Let's all enjoy summer and the nice weather safely."