Crews tackling rural wildfire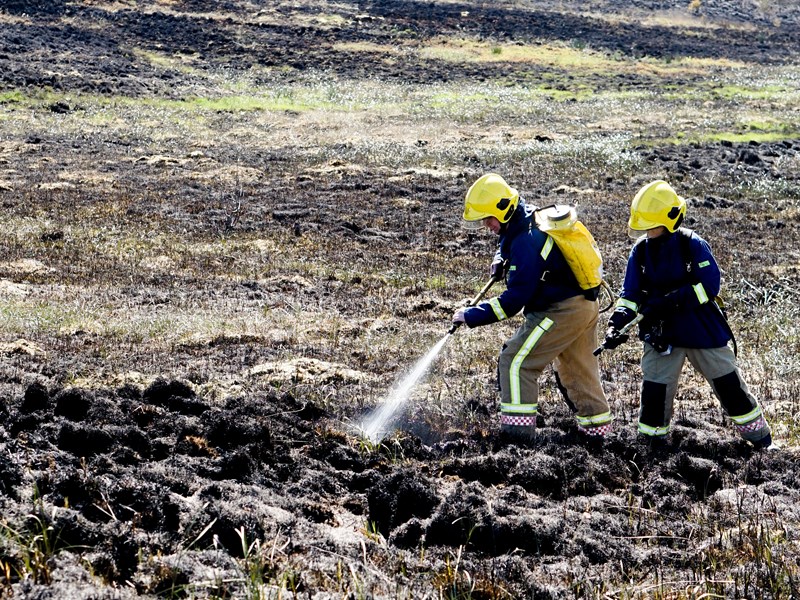 Firefighters are currently dealing with a wildfire in Stafford.  
Crews from Rising Brook, Hanley, Stone and Eccleshall were dispatched to a rural area near Fairoak Bank, shortly after 1.25pm today (Wednesday 31 August).
A wildfire within a grassland, roughly 150 meters by 200 meters, was alight when firefighters arrived.
Firefighters used a number of 20-litre backpacks to contain the blaze, using hand-held pumps and beaters to control the fire.
Firefighters from Eccleshall and Rising Brook were released by 4.15pm, leaving Hanley and Stone to continue with the incident.
These crews remain in attendance and are currently ensuring hotspots are dampened down and the area is left safe.