Crews tackle two accidental kitchen fires caused by hob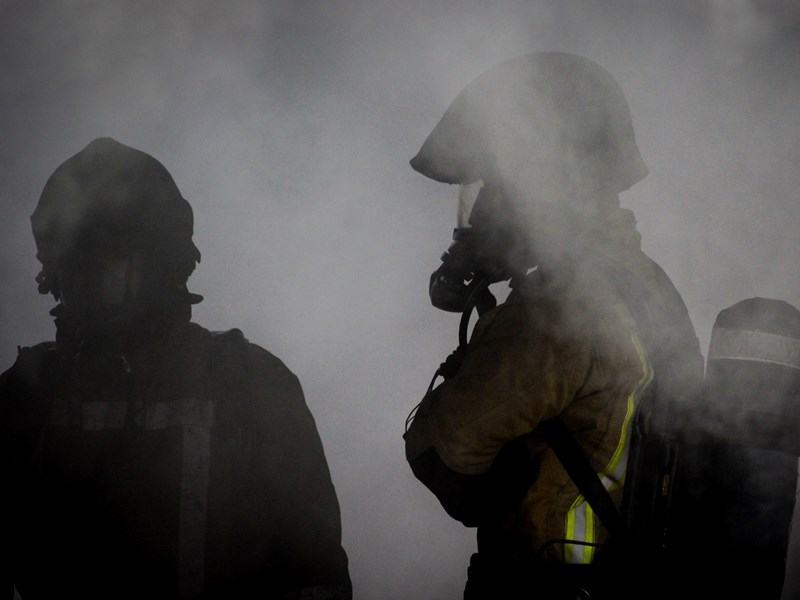 Fire crews are reminding residents to ensure they leave cooking appliances clear after two separate fires were caused in Stafford yesterday (Sunday 8 May).
Crews from Rising Brook and Stafford were dispatched to a residential address near Redgrave Drive shortly after 12.10pm.
Two breathing apparatus and a dry powder extinguisher were used to tackle the blaze, which was successfully extinguished at 12.30pm.
No-one was injured and the property was ventilated using specialist equipment.
Upon inspection, the fire was deemed to be accidental as a result of a Ninja cooking appliance being left on a hob.
Similarly, crews from Penkridge and Cannock were dispatched to a residential property on Lichfield Road shortly after 6.35pm.
The fire was extinguished upon arrival and firefighters treated a man, in his 20s, for smoke inhalation at the scene.
He was transported by ambulance to Stafford Hospital for precautionary checks.
Upon inspection, the fire was deemed to be accidental ignition as a result of a wooden chopping board which had been left on a hob.
Watch Manager Russell Peake, who attended the incident, said: "This is another example of how easy it can be to cause an accidental house fire in the kitchen
"Luckily, the fire was out upon arrival and crews managed to successfully ventilate the property before further damage could be caused.
"Cooking appliances remain hot for prolonged periods of time after use, so it is vitally important that residents ensure no materials are left in close proximity during and after cooking.
"Always double check you have turned off cooking appliances after use and ensure there are no risks of objects coming into contact with the surface and catching fire."
To read more on kitchen safety, visit: Kitchen safety (staffordshirefire.gov.uk)