Crews tackle deliberate house fire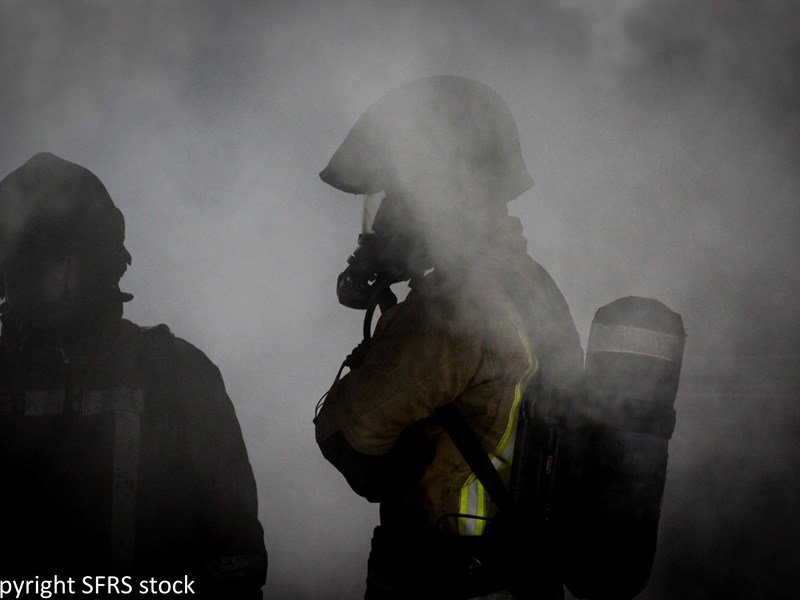 Firefighters extinguished a house fire in Stoke-on-Trent yesterday (Monday 14 November) which was believed to be deliberate.
We were called to an address near King Street in Fenton just before 2am after receiving reports of smoke and flames coming from the ground floor of a house.
Three crews from Longton, Hanley and Newcastle were sent to the scene. The occupiers of the house had evacuated before they arrived.
We used two breathing apparatus and two hose reel jets to extinguish a fire inside the living room of the property by 2am. Our colleagues from Staffordshire Police also attended and evacuated buildings nearby to ensure everyone was safe.
Firefighters also used ventilation equipment to clear the building of excess smoke whilst paramedics from West Midlands Ambulance Service assessed people at the scene.
Two children and a woman were taken to hospital as a precaution.
Crews remained at the scene to conduct a thermal scan of the area in order to ensure no hotspots or undetected heat signatures remained.
Following an inspection, the cause was deemed to be deliberate.
Staffordshire Police are investigating the incident.