Crews reinspect recycling centre following fire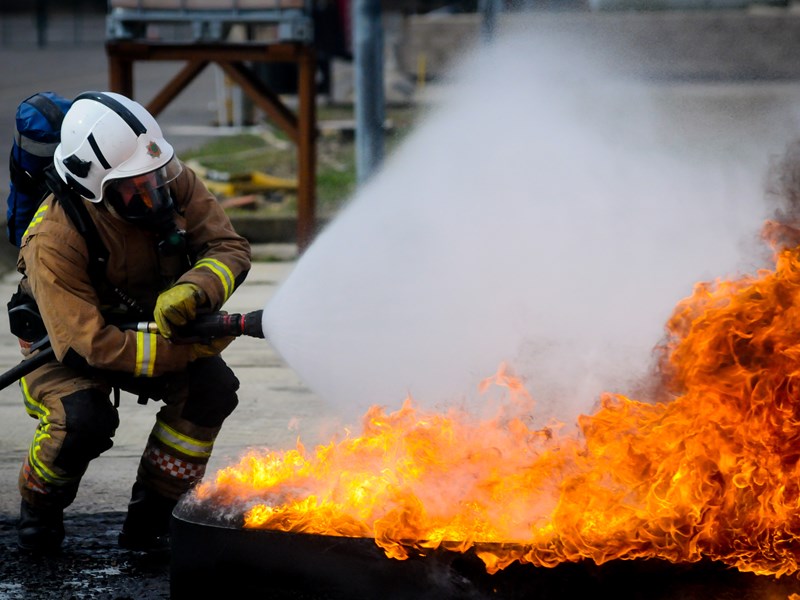 Crews reinspect recycling centre following fire
We have re-inspected a recycling centre in Cannock this morning (26 May) following a large fire at the site yesterday.
Passing fire crews spotted smoke at the premises in the Leacroft Lane area shortly before 2pm on Thursday (25 May).
A total of six crews worked to extinguish the fire, which at its height involved around 100 tonnes of domestic and commercial waste.
No injuries were reported and nearby residents were advised to close their windows and doors while we tackled the blaze.
Firefighters successfully extinguished the fire and were dampening down hotspots by 6.15pm.
We revisited the site at 9am this morning where we confirmed staff at the premises are continually monitoring the area while an investigation in to the cause of the fire is ongoing.
Station Manager Russ Brown, who was the incident commander at the scene, said : "I would like to thank centre staff for their assistance in helping us to tackle the fire and establish some successful tactics to extinguish the blaze.
"Without their swift actions, we could have seen the incident escalate."
SM Brown would like to remind residents and businesses to ensure that they are disposing of their waste safely, particularly any lithium ion batteries which are often used in electronic devices.
Residents can mitigate the chances of their devices igniting by ensuring they are stored in cool areas, making sure nothing is covering them or blocking their extractors from working.
Never store electronic devices in hot vehicles or areas prone to high-temperatures.
Don't use counterfeit chargers and attachments and avoid leaving your devices to charge overnight.
To read more on electrical fire safety, visit: https://www.staffordshirefire.gov.uk/your-safety/safety-at-home/electrical-safety/