Crews issue advice following fire caused by overloaded sockets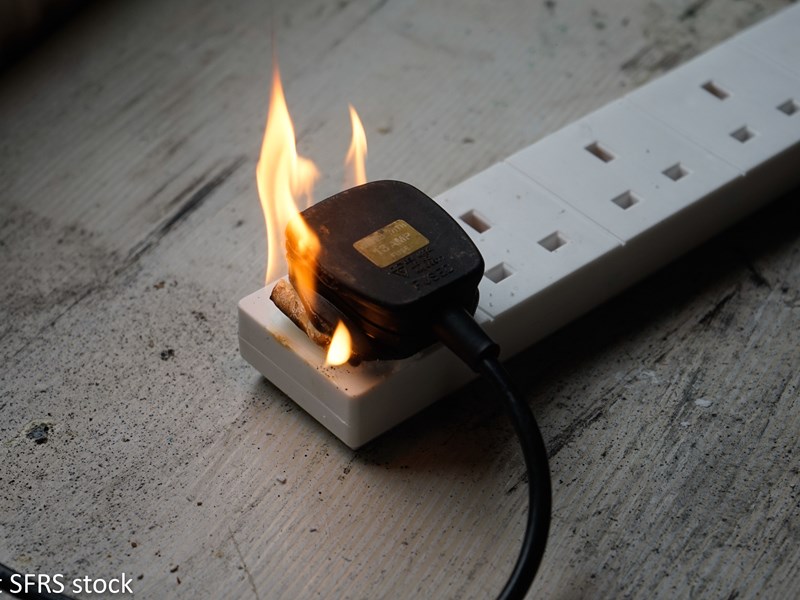 We are urging residents to ensure their electrical items are safe to use following a fire caused by overloaded sockets in Tamworth.
Crews from Tamworth and Tamworth Mercia were called to Wigginton Road, just before 6.15pm yesterday (Wednesday 7 June). They found a fire inside which had sparked after plug sockets had been overloaded.
Thankfully, firefighters managed to extinguish the fire quickly and no one was injured inside.
It comes after recent statistics showed that faulty electrics, like overloaded sockets and defective electrical appliances, caused around 7,000 house fires in Staffordshire.
Group Manager Rich Williams advises on how people can use their electrical appliances safely:
"Please make sure that all electrical appliances have a British or European safety mark when you buy them.
"Don't overload your sockets - keep one appliance to one plug where possible and use the socket overload calculator to reduce the risk of an accidental fire in your home. If you're using a high powered appliance like a washing machine, make sure they have a single plug socket and they aren't plugged into an extension lead.
"If you're not using electrics, especially during the night, it's always safest to unplug them."
For further reassurance, you can also register your appliance online and receive safety updates from manufactures if your electrics may be faulty. The website provides access to the registration pages of over 40 leading brands of domestic appliances, including most of the UK's top-selling brands of major white goods.
To register your appliance, visit: Home - Register My Appliance
Other electrical items should be registered with the manufacturer when you purchase them. They can be checked for recalls and registered by visiting: Product Recalls & Safety Notices | Electrical Safety First