Crews assist in 3-hour extrication of injured motorist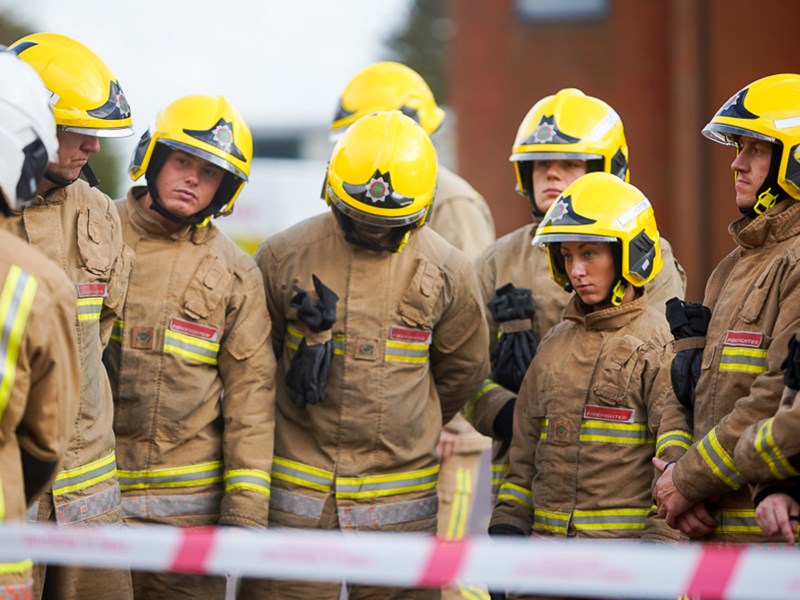 Firefighters from Staffordshire Fire and Rescue Service assisted emergency service colleagues in the rescue of a trapped motorist on the M6 southbound, yesterday (Wednesday 23 March).
Crews from Cannock, Longton, and West Midlands Fire Service crews were called at 12pm alongside officers from Staffordshire Police, paramedics and a Hazardous Area Response Team – where three HGVs had been involved in a collision.
Upon their arrival, two drivers had managed to exit their vehicles.
One driver, who had become trapped and injured as a result, was unable to exit their vehicle.
Officers closed both carriageways whilst crews used specialist equipment to access the HGV.
At 2.39pm, firefighters managed to extricate the man after removing a door from the cabin of the HGV.
He was left in the care of ambulance staff and conveyed to hospital for treatment.
Crews ensured the area was safe before departing at 3.30pm.
Stuart Ruckledge, of Staffordshire Fire and Rescue Service, said: "This extrication was a very difficult process and I commend the work of all emergency service colleagues who worked together in order to rescue this man.
"Firefighters created small holes in the cabin, allowing doctors at the scene to monitor the condition of the trapped motorist throughout the incident.
"HGVs are considerably more robust than cars and crews had to operate with great precision in order to bring this man to safety.