Brave girl dials 999 to report fire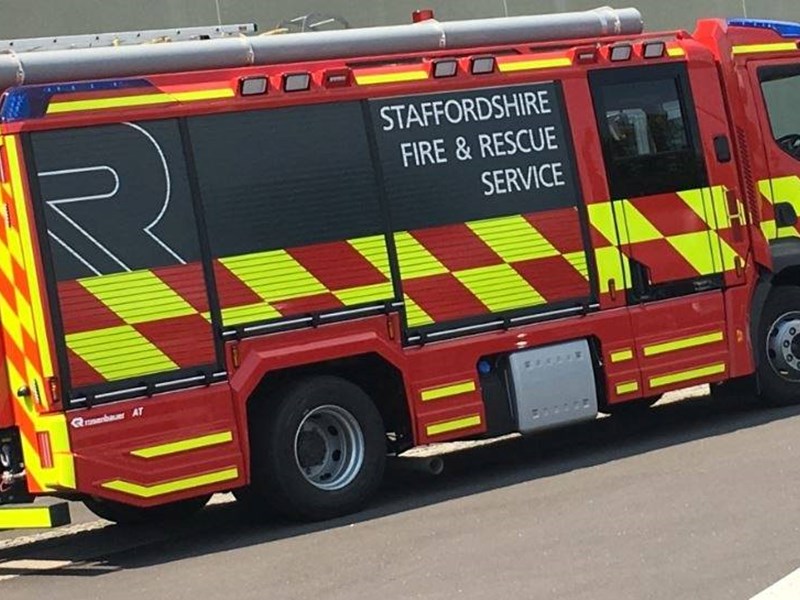 A ten-year-old girl has been praised for her quick thinking after calling 999 to report a fire she spotted in fields behind her home.
Evie Seddon called Staffordshire and West Midlands Fire Control at 7.55pm on Sunday (17 July) after spotting the grass fire near her home in Stoke-on-Trent.
A crew from Hanley was immediately dispatched to the scene following Evie's call and managed to extinguish the blaze before it could spread.
Call-handler Jon Wainwright, who chatted with Evie on the call, has since praised her calm and concise communication, which enabled him to locate the fire and send the crew out in under two minutes.  
After the fire was extinguished, an investigation confirmed that the fire was started deliberately.
Inquiries are ongoing and the incident has been left in the care of Staffordshire Police.
Watch Manager Neil Gordon, who attended the incident, said: "Evie waited at the scene until firefighters arrived so we could pinpoint the exact location of the fire.
"She showed a cool and calm approach by keeping herself and her friends at a safe distance until we eventually made the area safe."
Speaking of the call, Jon said: "I was so impressed that Evie was able to stay as calm as she did and give me the exact address of the incident so we could dispatch a crew.
"Whilst her parents ensured the area was safe, Evie picked up the phone and helped to pinpoint the exact location of the blaze.
"It's a great example for parents to show their children. There may be an event in which a child needs to report an emergency, and it's vital that they stay calm, answer the operator's questions, pass the address accurately, and if they can, pinpoint any landmarks nearby such as churches, schools and pubs."
"Evie's parents should be really proud."