Accidental house fire caused by overheated socket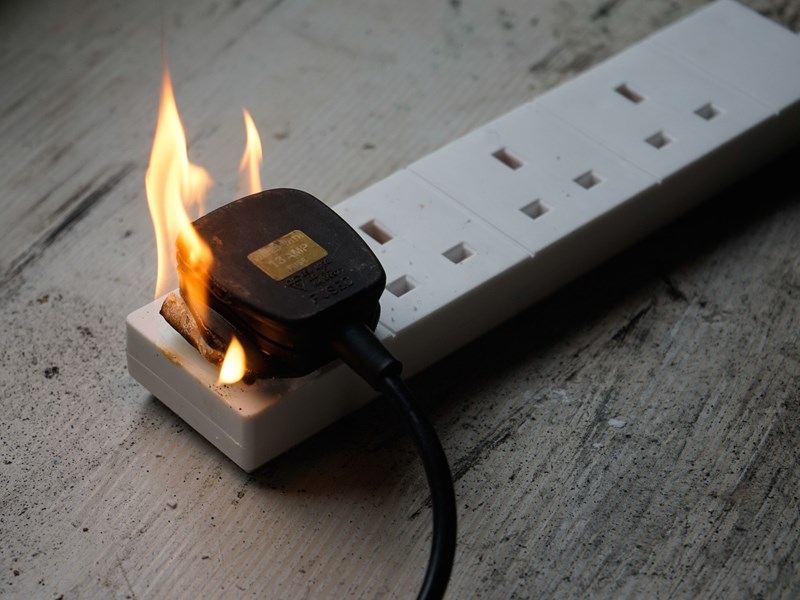 Firefighters are urging residents to ensure their electrical items are safe to use following a house fire caused by an overheated socket.
Crews from Cheadle and Longton were called to an address near Dilhorne Road at 9.35am on Thursday (26 January).
Our colleagues from Staffordshire Police and West Midlands Ambulance Service also attended.
Six breathing apparatus and two hose reel jets were used to extinguish the fire.
A man, in his 90s, was treated at the scene for smoke inhalation and taken to hospital for treatment.
Following a fire investigation, the cause of the fire was deemed to be accidental following an overheated socket.
Faulty electrics such as overloaded sockets and faulty electrical appliances cause around 7,000 house fires across the country every year.
Matthew Melland, Station Manager at Staffordshire Fire and Rescue Service, advises on how people can use their electrical appliances safely.
"Make sure all electrical appliances have a British or European safety mark when you buy them.
"Don't overload your sockets - keep one appliance to one plug where possible and use the socket overload calculator to reduce the risk of fire.
"Unplug appliances when you are going to bed or not using them.
"High powered appliances such as washing machines should have a single plug socket.
"Never use square box plug adapters, and if using a strip adapter/extension make sure it's fused and don't overload it.
"If using a cable drum extension lead, it should be completely unwound to avoid overheating."
The register my appliance website is designed to make it quicker and easier for the public to register all of their appliances. It provides up-to-date, accurate, contact information for owners who have acquired specific models of appliances within the last twelve years, so manufacturers can issue safety updates or repair notifications to the right homes. The website provides access to the registration pages of over 40 leading brands of domestic appliances, including most of the UK's top-selling brands of major white goods.
Other electrical items should be registered with the manufacturer when you purchase them. They can be checked for recalls and registered using the Electrical Safety First website.
For more advice around electrical safety, visit Electrical Safety | Staffordshire Fire and Rescue Service.